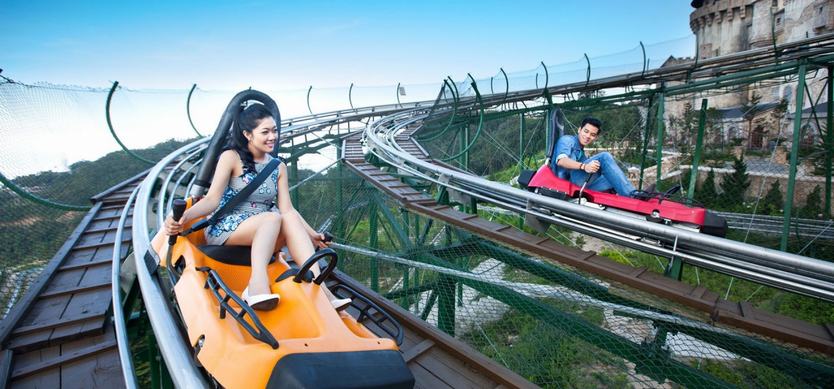 Coming to Halong Bay, there are many activities you have to take part in to enjoy the holiday here.
Most of these are extremely fun and family-friendly, so you can bring many friends and families to join.
Below are 5 interesting activities to do in Halong Bay.
Top 5 interesting activities in Halong Bay
Sunworld Halong Entertainment Park
Kayaking and canoeing
Activities underwater in Lan Ha Bay
Visiting floating villages
Visiting pearl villages
Sunworld Halong Entertainment Park
Although the park has been open since February 2017, the combination of the theme park and the water park is still in its infancy. However, there are plenty of recreational activities so that visitors can take part in relaxing at SunWorld. The games are designed for ages from children to adults so that everyone finds their own passion, interest. The Japanese garden - Zen Park is popular with many tourists because of the peaceful and relaxing atmosphere that this place brings. Tickets to Ha Long Park include the sun ring, queen cable car, and Japanese garden is 300.000VNĐ.
Kayaking and canoeing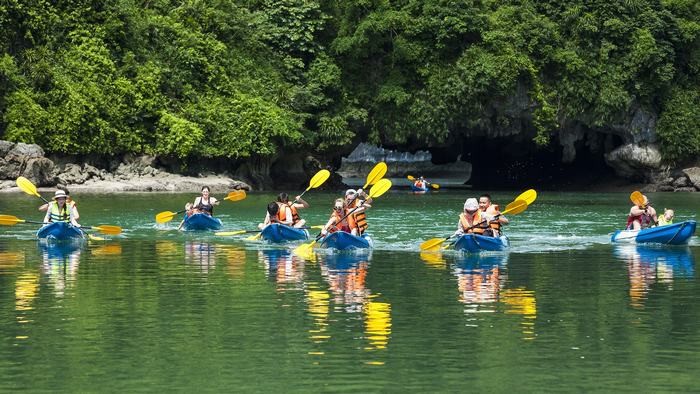 Kayaking in Halong Bay
Halong Holidays cannot be completed without spending time on water activities with family. If you want to experience the feeling of boating around the area's most beautiful spots, you can take part in a kayaking or bamboo boat cruise. Bring the waterproof camera to take pleasure in capturing the best moments of your journey. Be sure to bring your protective gear.
There are many ways you can join the kayaking experience in Halong. Many different travel and yacht companies offer this service. Kayaking is often accompanied by tours and other recreational activities. You can hire yourself and kayak all day without having to take a tour. Rescuers will observe and ensure your safety throughout the journey. So let's explore and enjoy the natural scenery of Halong Bay.
Activities under the water in Lan Ha Bay
Recreational activities are not limited to the ocean but are also hidden beneath the ocean. Lan Ha Bay is a picturesque spot with many pristine beaches for guests to enjoy bathing or relaxing, relax all day. Here, in addition to kayaking on the beach, the company also offers other interesting activities for visitors to experience.
Lan Ha Bay and surrounding areas are ideal locations for scuba diving. The bayside setting of the bay will certainly not disappoint. Thousands of coral reefs with many species of fish: sergeants, sea anemone ... This is a feature that makes Lan Ha become the preferred diving site. Just search Google, pictures of this service will appear before your eyes. Imagine the interesting things that you are about to experience.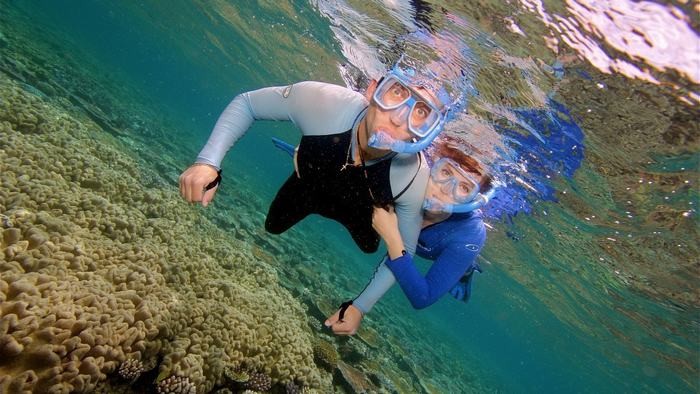 Scuba diving in Lan Ha Bay
Scuba diving is a good activity to capture the mark with the whole family. However, visitors should note that not everyone has enough power for this activity in the long run. Snorkeling is an interesting choice to learn more about the life of marine life. Also, remind visitors of the importance of caring for the marine environment.
Surfing is the record of the best experience in the sun. Great for those who love adventure, want to try new things.
Visit the floating fishing villages
Want to feel the local life simple and deep, to visit the small fishing villages scattered across Halong Bay is the choice for you. Floating villages are made up of small, tent-like houses nestled between the islands in the bay. The people living here are fishermen, usually, they will be selling some items. This will be an experience of a peaceful and relaxing Ha Long tour. Some cruise tours include visiting floating villages and meeting people.
While you are here, remember to try some seafood here as well. Refer to Must-try seafoods in Halong Bay for more Information.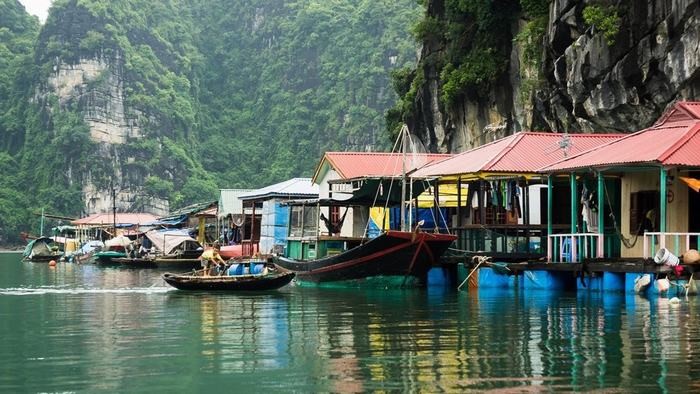 Floating village in Halong Bay
Visit the pearl village
It is said that the islands of Halong Bay were created by a mighty dragon, decorated the sea surface by releasing rare gems. This legend also refers to mysterious treasures that can be found in the bay. A floating village on the beach is called "Pearl Village" - a place where visitors prefer to shop or learn about the wonders that nature should not miss. Visit the pearl village to find out how the pearls are made, visit farms, museums and even buy some pearl jewelry to take home.
Those were 5 interesting activities in Halong Bay right now. Coming to Halong Bay, you will surely be able to have a memorable trip visiting these destinations. Hopefully, you will have a wonderful time in Halong Bay! Share this article with others of you find it helpful. Thank you!