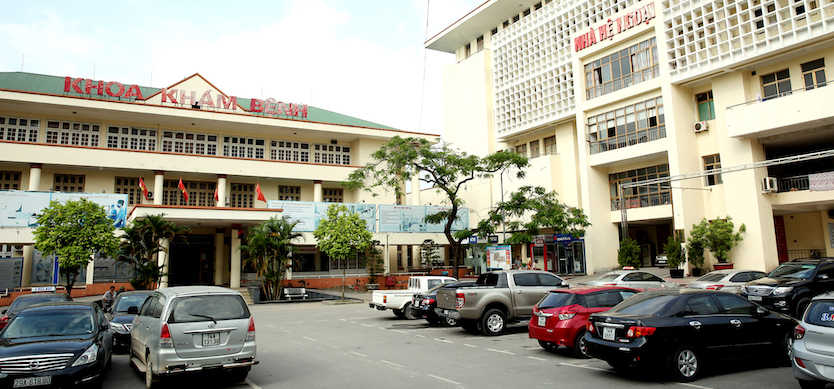 Traveling to Halong is very enjoyable, but there's still a risk of getting sick or diseases, so you should prepare knowledge about the hospitals for travelers here.
Vietnam with a typically tropical climate with a suitable temperature for virus and insects increase their activity range. They can bring some common diseases that affect to any unlucky individuals who may stumble upon with flu, dizziness, heat rash, sunstroke, or even worse hemorrhagic fever.
These diseases can be a massive deal for foreigners since they don't get used to countries having such high humidity in the air like Vietnam.
As a center city of Quang Ninh province, hospitals in Halong Bay particularly have advanced facilities enough to bring the most cutting edge treatments in the world, supporting you with regular health checks. Here are the best hospitals around Halong Bay that a foreigner won't get much trouble communicating with doctors while getting the diagnoses.
Quang Ninh General Hospital
Situated on Tue Tinh street which is one kilometer from Bai Tho mountain, Quang Ninh General Hospital has been established in 1933 with the former name "C.H Georges Picott" by the French government.
Up to now, Quang Ninh hospital has contributed a significant role in operating healthcare programs and remained a reliable hospital for Quang Ninh province.
As a government-based hospital, you will get benefits from the public healthcare program with trustworthy services and reduced expenses.
Vinmec Halong Hospital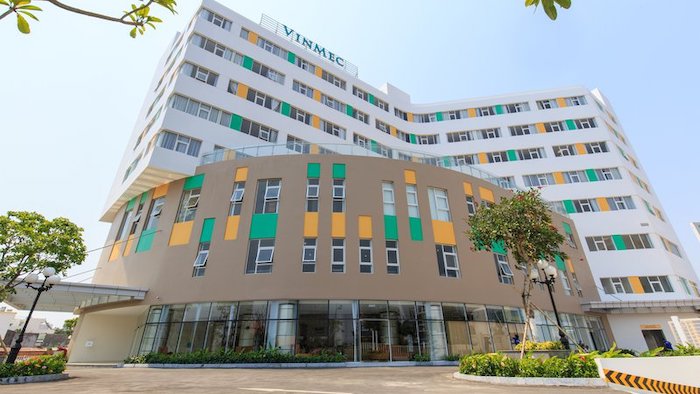 Vinmec Halong Hospital
As contradictory to Quang Ninh hospital, Vinmec Halong was newly found only in 2016 but has some of the most experienced doctors in advance fields like cardiology, cancer, obstetric, pediatric, etc.
Not to mention, the substantial investments in the equipment and machines also make it one of the best hospitals in the region. From the first steps, Vinmec has aimed to be a world-class one in every aspect, which is also suitable for a tourism destination of Vietnam – Halong Bay cruises.
The main advantage of Vinmec is professional staff that can speak fluently foreign languages, so you won't feel like a stranger when receiving convenient services, advice from the doctors here and friendly staff.
Quang Ninh Traditional Medicine Hospital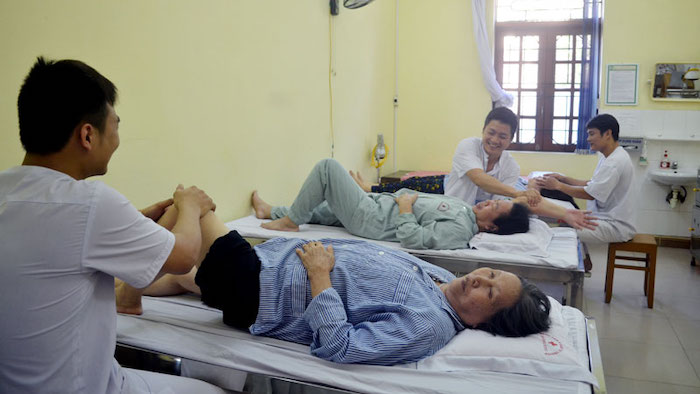 Quang Ninh Traditional Medicine Hospital
Quang Ninh Traditional Medicine Hospital is an excellent way for people who want to get a cure from the disease in a natural way. The hospital only uses remedies that were made of herbs or acupuncture.
Although the hospital follows traditional methods in curing the conditions, you'll see the modern machines to precise diagnosis (radiograph, scanner, ultrasound) or the replacement of the workforce in some physical therapies like stretching spinal column, acupuncturing, and hemorrhoids, etc.
Bai Chay Hospital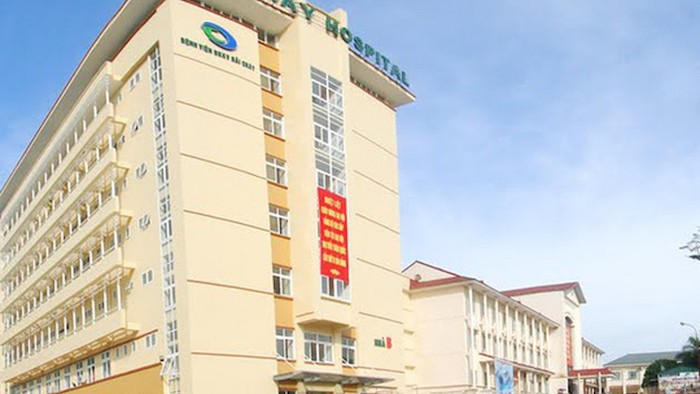 Bai Chay Hospital
Anyone who comes to Bai Chay hospital for the first time won't believe that a local hospital can be equipped with such facilities. It was constantly invested by the government to become another central hospital of the province beside Quang Ninh general hospital.
Unceasingly to increase is what describe the best to Bai Chay hospital with numerous technique transferring over the last few years from the leading hospitals in the nation. Among them, the most noteworthy is the interventional cardiology technique from Vietnam Heart Hospital which can rescues patients from critical conditions of a heart attack.
What To Bring To Vietnam Hospitals
When you go to Vietnamese hospitals, be sure to bring your passport with you and make two copies out of it to serve the further paperwork in the hospitals.
The second thing is the two pictures with a size of 4x6 centimeters. You can get this at photographic stores on the streets with the cost around $1.5.
The result will be handed over from 2 – 3 days of work (Depends mostly on the number of patients).
We hope that with our guides, you will have the most memorable trip to Halong Bay. For further information, don't hesitate to let us know. If you find the article useful for you, please like and share with others. Thank you.