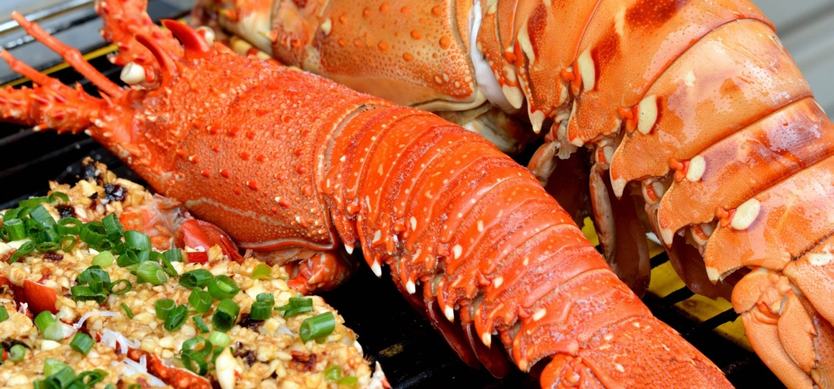 Not only considered as an unbelievably beautiful coastal province, but Halong is also famous for its variety of fresh and delicious seafood specialties such as crabs, prawns, and snails. Below are the top dishes you should try once when traveling to Halong.
Grilled Chopped Squid
The Grilled Chopped Squid is one of the most famous cuisines in Halong Bay, which is imbued with the national character and taste of the sea. This dish has its own flavor, color, and taste which cannot be found in any dishes from other places. As said by local people, there is a lot of sea area having squid, but squid used to make special Grilled chopped squid must be fresh and caught in Halong's sea area because of their delicious and fragrant meet.
Halong grilled chopped squid is special because of its own manufacturing plant, tradition, and secret, from the selecting materials, processing, preparing, and pounding squids to frying oil selection and frying method secret. Visitors can both enjoy directly these delicious dishes at Bach Dang street, Halong and bring home as a gift for friends or relatives.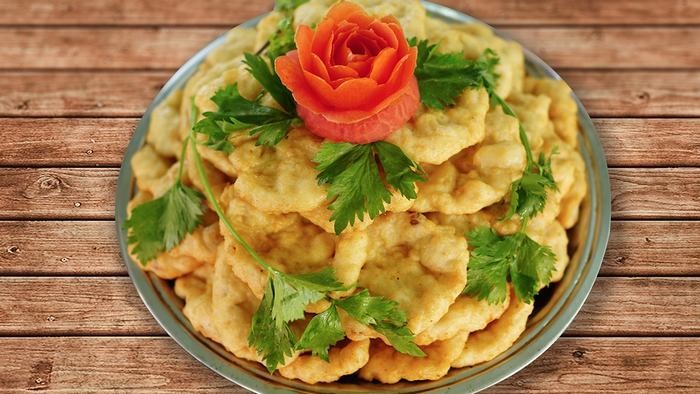 Grilled chopped squid in Halong
The best way to feel the taste of Grilled Chopped Squid is by savoring them with pure fish sauce and peppercorn. You can also eat "Cha Muc" with Steamed Rice Rolls – "Banh Cuon" or Steamed Glutinous Rice – "Xoi".
"Ngán"
Ngán is a mollusk species which is popular in the Northern Vietnam coastal area. Although it can be seen along the coast of the country, Quang Ninh Province, Halong City is where this seafood gets its fame and becomes a dish visitors do not miss.
The shape of this special sea animal is similar to clam's, one of its more popular relative but it is usually a little bigger than clam and its shells are rougher than.
Visiting Halong, you may have many more chances to taste other attractive variables of dishes from ngán like ngán sushi, ngán salad, ngán soup, deeply fried ngán with vegetables, ngán wine, etc. You should not miss the chance to feast on this unique seafood when you come to Halong Bay.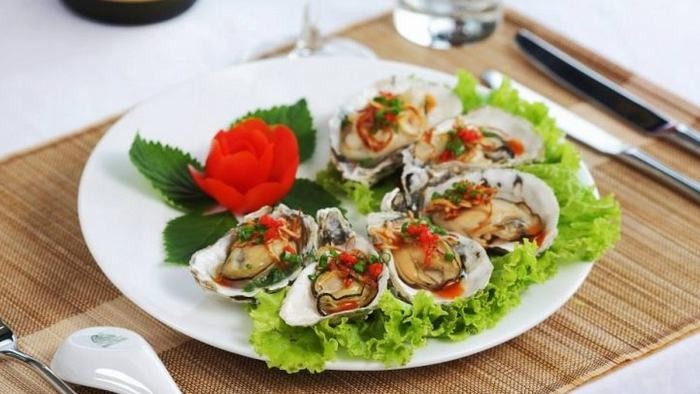 Ngan
Prawn
The most popular seafood that appears in almost every meals in Halong is prawn. Daily Halong fishermen catch many kinds of prawn, lobster, white pearl shrimp, or tiger shrimp. However, the rarest, most valuable, and most delicious are prawn and lobster.
There are two popular ways of prawn processing in Halong, steaming and breaded frying. However, steamed prawn is more preferable because this method keeps the natural taste the prawn provides. Halong prawn, one of the most delicious and nutritious Vietnamese, is usually decorated subtly on luxuries party tables. Let's enjoy yourself some of the notorious prawns of Halong Bay.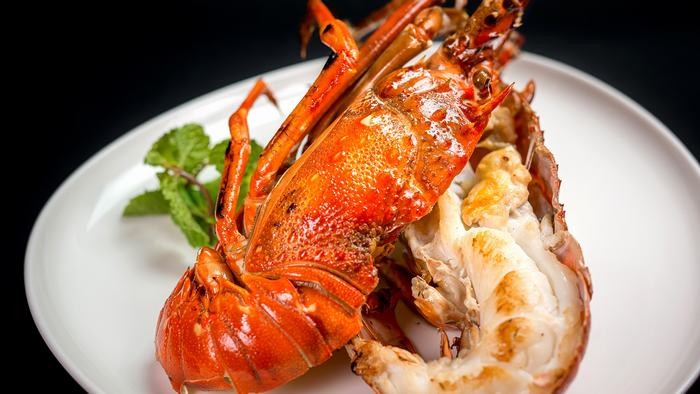 Halong Bay prawns
Tu Hai
Tu Hai is the specialty of Van Don Island district, in Halong, some other places call it "elephant spout snail". It is a type of shellfish, but it is rare and valuable. There are many ways to process this snail, you can cook soup or salad with "tu hai" or you can steam or bake it. Steamed "tu hai" is sweet and cool, and is meat mixed with spice.
It can complement many dishes and is ideal for a tu hai salad, steamed tu hai, tu hai soup, but the local favorite is grilled tu hai with oil and onion.
Finger Snail
"Finger snail" just appears in the sea and ocean. Its name is derived from its shape. The fishermen catch the finger snails based on the tide regulation. This mollusk lives in the muddy sand at the estuary and its main food is plankton. When the tide rises, this animal comes up and quickly submerges into the sand if it feels any movements. On the Halong bay cruise tours, you will have a chance to savor this mouth-watering food for your memorable trip.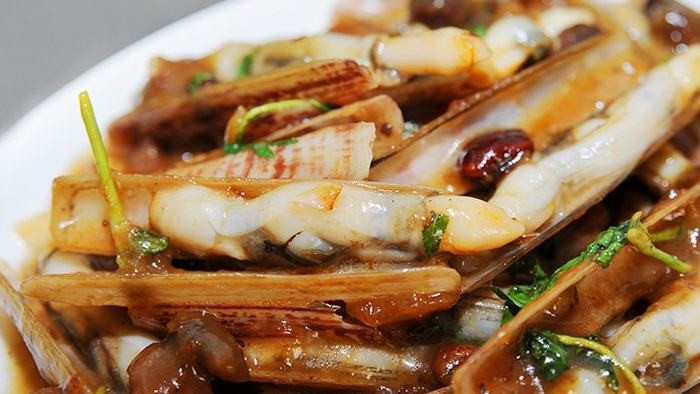 Finger snail
We hope that with our suggestions, you will have an amazing cuisine experience in Halong Bay. If you concern more about Halong Bay information, please visit our website. Do not hesitate to contact us if you have any questions. Have a nice trip!