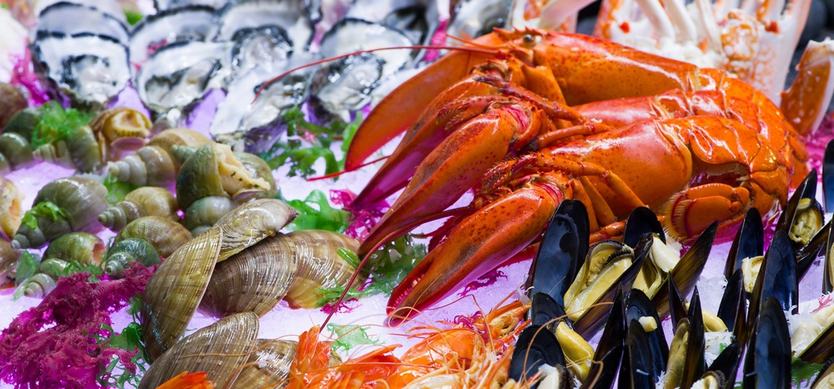 In addition to sightseeing landscapes and exploring the daily life of fishermen, enjoying fresh seafood is one of the experiences you do not ignore when traveling to Halong. The below is 4 destinations you should know to try delicious fresh seafood with the best price in Halong tours.
1. Cruises
Cruise is the first selection of tourists to visit the bay, but someone chooses seaplane to see Halong overview. To explore all caves and views of Halong bay tourists will have to be on a cruise all day, so the cruise is an ideal place to enjoy seafood. Depending on tour price and time tourists will eat different dishes including lemongrass steamed scallop, fried squid, grilled Ngan, steamed spider-crab, tamarind fried snails, lobster...However, these dishes are quite expensive when served on cruises.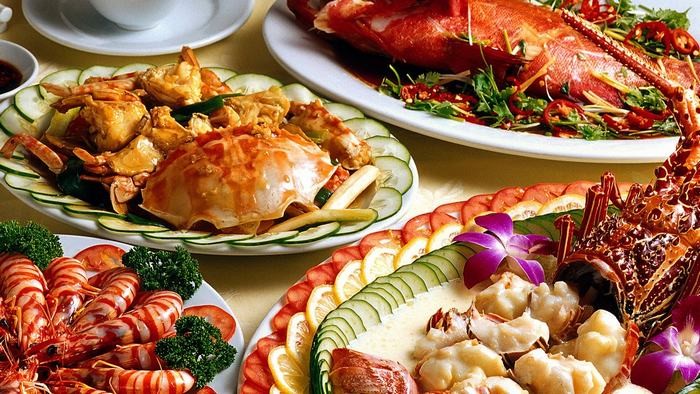 Seafood on cruise
2. Cai Dam market
Far 3km from Bai Chay, Cai Dam market with full of seafood is a popular destination to enjoy seafood. The seafood' price is cheap, tourists can buy here and then bring to a restaurant to taste them.
3. Ben Doan street
For tourists familiar to Halong, Ben Doan is really an ideal place to try seafood. From the entrance, you are attracted by the flavor of grilled shrimps, grilled spider-crabs and grill snails, etc. It is an interesting experience when both feeling cool wind flows from the sea and trying delicious seafood at a suitable price.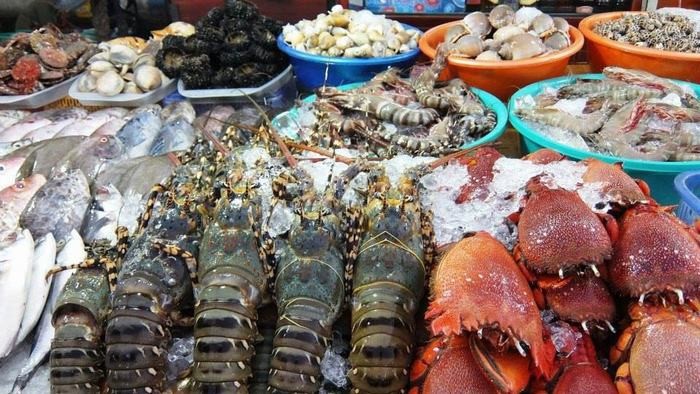 Cai Dam market
4. Pontoon boat
Besides the above traditional destinations, tourists can choose to try seafood on a pontoon boat. This is a new model with the design of a mini floating restaurant on the sea. Here, you are served seafood types caught directly undersea with high quality.
On vacation, if you do not know where to travel, let's book Halong bay tours. It is sure that you will have a wonderful holiday in this stunning and peaceful bay with a variety of delicious seafood.