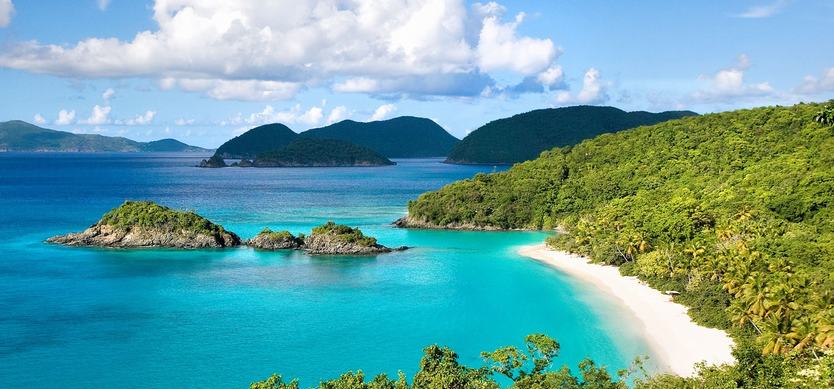 The beautiful Halong Bay in Vietnam is famous because of the many islands that belong to the province.
There are tons of interesting things to see, thus creating a colorful tourism site for those who seek a relaxing holiday in the Quang Ninh Province of Vietnam.
Below are some of the best islands within Halong Bay, Quang Ninh.
Top 3 beautiful islands in Halong Bay
Titop Island
Quan Lan Island
Co To Island
1. Ti Top Island
Ti Top island is 8km away from Bai Chay Beach. About the name of the island, some files indicate that in 1962, Ho Chi Minh met the astronaut of So Viet Union named Gierek Titov on the island. Thus, Mr. Ho has chosen Ti Top as the island's name. It is said that in the late nineteenth century, Ti Top Island is also known as Cat Nang, Red Cross Island or Nghia Dat Island. This island has just been put into operation in recent years. Ti Top Island is not a very large area. Formerly a pristine island that few people visit, now Ti Top Island is known to be the most beautiful islands in Halong.
Ti Top Island is a steep island, has a white sandy beach. Ti Top Island has beautiful natural scenery and peaceful space.
The island has an amazing beach that any travelers who come here would like to try. Or if you don't, you can climb to the top of the mountain to see the whole island. From above, Ti Top island is like a half-moon, embracing the island.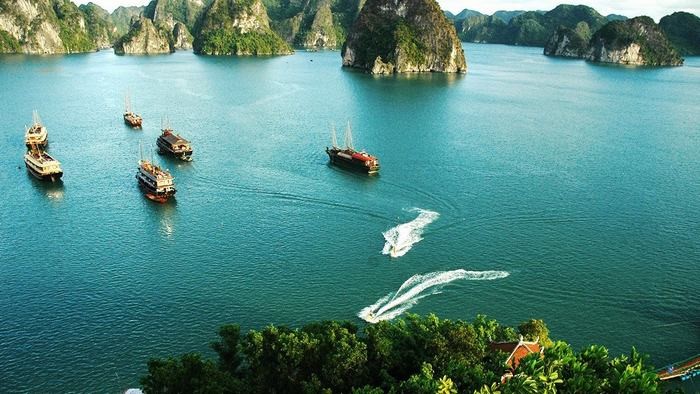 Titop Island
Ti Top island is a famous destination for travelers who come to Halong, especially the foreign ones. On the island, there are many services including a pool for rent, swimsuits, fresh water bath, water motorbike rental service, umbrella ... On the summer days, almost every day Ti Top island welcomes dozens, hundreds of visitors to visit, admire. Ti Top Island is a must-visit destination in your journey to discover Halong.
2. Quan Lan Island
In the 12th century, Quan Lan Island belonged to Van Don Island District, the first commercial port in Vietnam. At that time, boats came here to trade, so the trading on Quan Lan island is very crowded. Currently, Quan Lan Island belongs to the Bai Tu Long Bay populations, which is the outermost island of the Tonkin Gulf. The island has an area of about 11 km2, with many residents living on the island. The island has untouched, beautiful and green nature so it attracted many visitors who come here to visit. On the island, there is a beautiful Son Hao and Quan Lan Pagoda (Linh Quan pagoda), Quan Lan Shrine (Duc Ong Temple) are also interesting attractions. Quan Lan Island stretches from Van Don Mountain to God Mountain.
Quan Lan Island and the mountains to the east make up the wall of the wind from the sea to protect the residents. Quan Lan Island is located on a very important customs road between Vietnam and other countries in China, Thailand, Japan, Philippines ... Quan Lan Island has sandy beaches of tens of kilometers. This sand is used as a material for glass. If you visit Quan Lan island, you can enjoy beautiful nature and enjoy delicious specialties such as fish, squid, mackerel, sea cucumber, prawn, mutton, etc. Quan Quan Island. The bay is considered one of the most beautiful islands in Ha Long Bay.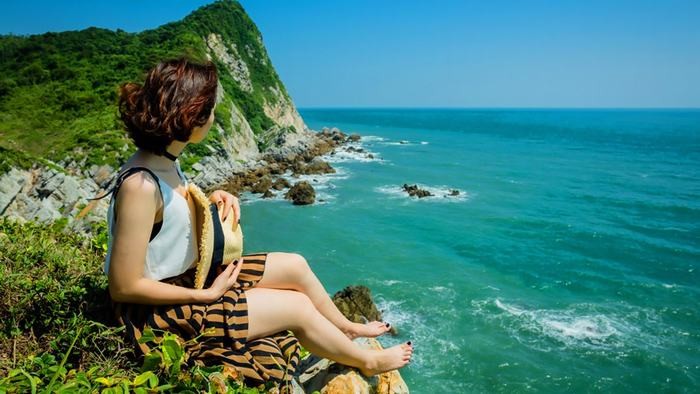 Quan Lan Island
3. Co To Island
Co To Island is an archipelago located east of Van Don island district, Quang Ninh. The area is about 47.3 square kilometers and a population of about 5,000 people. The ancient name of Co To Island is Chang Son (Mount Chang), which is home to fishing boats in the Northeast. Previously, people did not live on Co To Island because of pirates. Later, security seemed better and residents began to reside on Co To Island. Co To is a population of 50 large and small islands such as Co To Son, Co To Lon, Con Con Ba Con, Con Chan Kieng ... There are two big islands, Co To Lon and Thanh Lan. Thanh Lan has gentle sloping cams, while Co To has very famous pearls.
Co To Island has many beautiful beaches, including two famous sites, are Hong Van and Van Chay. Cozy, quiet beaches with smooth sandbanks and clear blue waters, Co To Con is home to one of the most beautiful beaches in the archipelago. However, Co To Con is a military island so there are no inhabitants.
Co To has mountainous terrain but few rivers and streams, with a height of 160 meters. Often the middle part of the islands in Co To is high, surrounded by low hills, narrow fields; On the islands are small sandy beaches and small bays. The vegetation on Co To Island is also rich and diverse, especially on Thanh Lan Island with citrus, mandarin and banana are famous specialties of Co To Island. There are many Ha Long island tours that visit the island, to explore the wonderful beauty only exist here. You can go to Tien Chay beach in the morning to watch the sunrise or to Hong Vien sea to see the sunset over the sea. In addition, the visitors can enjoy the sunset in Co To Lighthouse or to the South Sea Beach to admire the beautiful afternoon of the islands. Like Phu Quoc, when traveling to Co To Island, the visitors can also try squid fishing and enjoy fresh seafood at sea, visit the rocky beach, visit the historic port of Bac Van.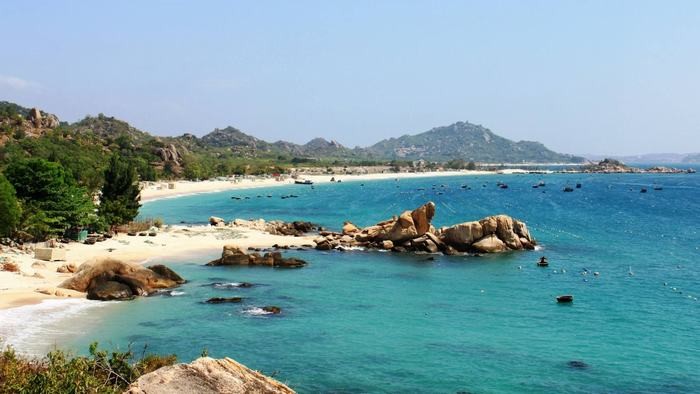 Co To Island
Those are easily some of the best islands in Halong Bay right now. Of course, there are a lot of islands in Halong, but these are some of the most popular ones in the beautiful bay of Vietnam. Islands in Halong are hidden beauties, and if you spend your time to see it, then you might have one of the best vacations in your life in Halong Bay! Visit our website to get further information about traveling to Halong Bay. Thank you!