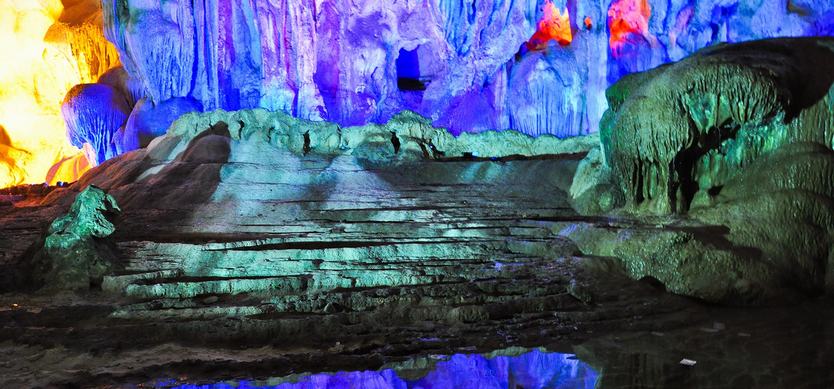 Traveling in Halong bay with Halong bay tours, you are will surely amazed at the diversity of the cave system here. This system is formed from stalactites over many years to create spectacular and fascinating caves. Among them, you should not miss visiting the longest cave of Halong named Hanh Cave.
Where is Hanh Cave located?
Hanh Cave is located at the foot of Quang Hanh Limestone Mountain, about 20 kilometers far from Bai Chay Tourist Wharf. Hanh Cave is not only the most beautiful but also the longest cave in Halong. It has the length of 1.300 meters, runs along lime-stone mountain range of Quang Hanh.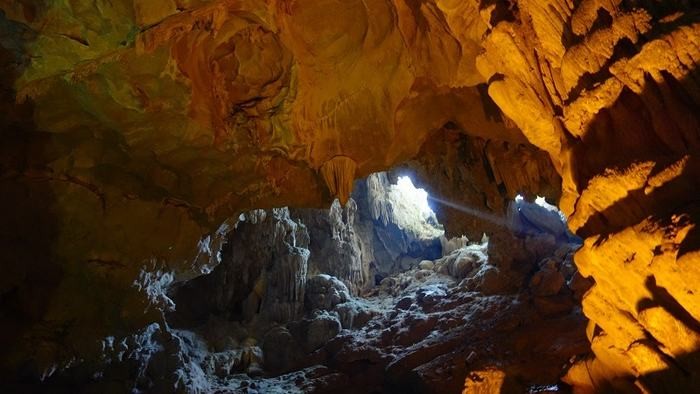 Hanh Cave
This is a low cave so if you want to visit the cave, you have to wait until low tide and then hire a boat. Small boat wriggled through each rock crevice under the flickering torchlight, let each beam of stalactites hang from the ceiling down to create the magic colors, the water is flowing calmly, space is so tranquil that you just could only here the magic sound of water from the paddle are rowing.
Explore Hanh Cave
The more deeply you go the more beautiful and pristine the cave is. These blossoms of stalactites look like a bright stone, diamond pillars, the huge raspberry, peony beam, orchid scene ... All are in a position to shake themselves wonky. Somewhere you could hear the sound like drumming festival. Or the sounds of waves are gentle lapping of the cliff created strangely beautiful images. The French used to call the cave as Le tunnel (tunnel). The east entrance is very low thus you must take the small bamboo boat to access deeply inside.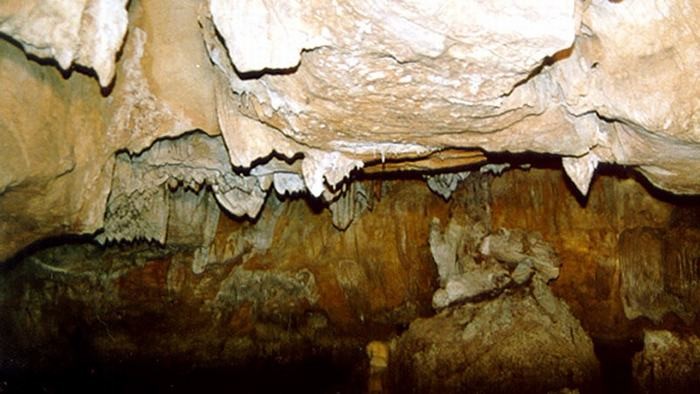 Hanh Cave
In front of the entrance, there is a rocky cliff like a tower, there is a small temple known as the Three Ladies Temple. Legend has it that, once upon a time, there were 3 ladies coming to Halong Bay. It started raining heavily and they were still admiring the cave until the tide at the highest level, three girls were stuck and died there and turned into nixies. Nowadays, fishermen often offer incense to please her souls bless them.
We hope that with our information, you will a clearer look about the longest cave of Halong Bay. If you concern more about other famous caves there, please visit our website. Do not hesitate to contact us if you have any questions. Share this article with others if you find it helpful. Thank you!