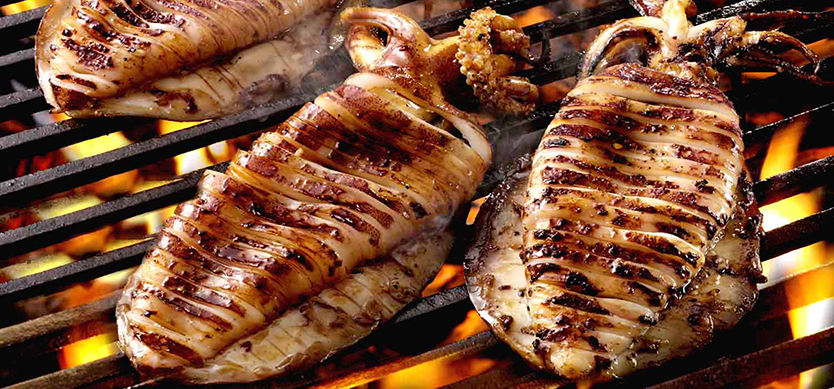 When not traveling around Halong Bay, it could be a romantic idea to enjoy the evening by spending your great time at the waterfront venues. Nightlife in this coastal city has attracted local people and tourists to spend their vacation.
This city beams with various activities at the odd hours. There are some noticeable options of nightspots in Halong, which are really worth visiting. Some of the fashionable nightspots of this city are pubs, bars, nightclubs, and casinos. Most of the nightclubs here are open for guests till late hours. The bars and pubs here offer an extremely relaxing ambience to sip your favourite drinks. You could taste a variety of local and international drinks in the waterfront venues. Halong nightlife is also great thanks to the availability of professional casinos. Read on to know what the most worth-trying Halong nightlife activities are to join in for your memorable Halong bay cruise tours!
Enjoy Halong Night Food Street
The night food street of Halong is located on Ben Doan street, Hong Gai ward. Covering an area of a total of 11,000 m2 with approximately 87 booths, this night market includes 60 outdoor stalls operating from 4:30 PM to midnight and 27 covered stalls that sell from 5:00 AM to midnight. With various choices of food in booths, tourists are not limited to enjoy specialities of Halong, Quang Ninh.
In addition to the advantage of the scenery, Halong tourism is concentrating on developing and introducing its unique specialities by building a large scale of night food streets. This is one of the unique tourism highlights of Halong nightlife that attracts tourists. Actually, this new night food street is designed to get over the inadequacies of the old food street at Gieng Don street, including environmental problems, hygiene problem, parking place, food safety, and security.
Ba Hang Bar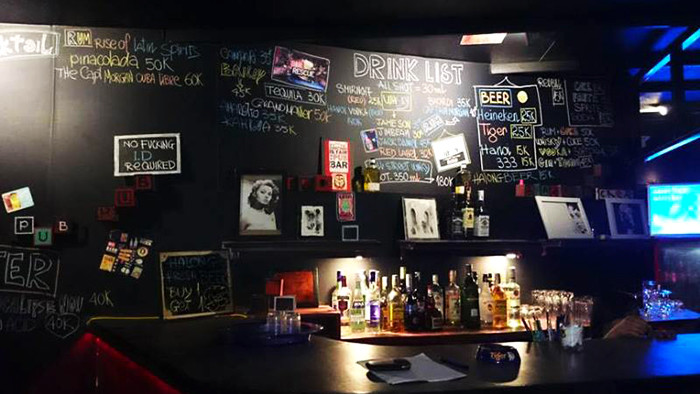 Enjoying a cocktail at a local bar
If you are the one who likes the view as well as the cooling feel of Halong Bay, you will definitely enjoy such things in Ba Hang bar. Ba Hang Bar is situated in the centre area of Halong Bay. It is a floating bar, being an impressive site when it comes to Halong nightlife. There are foods, drinks, snacks, and music and light for you to enjoy until late at night. With a wonderful view of the World Heritage site, spending your night time bar on Ba Hang floating bar will bring you to a unique experience about Halong nightlife. It is the best site for tourists to have an unforgettable time of your life upon visiting Vietnam.
Opening hours: 17:00 – 1:00 every day
Location: Halong City, Quang Ninh province, Vietnam
Halong View Club
For anyone who loves to experience entertaining excitement of Halong nightlife, Halong View Club is a great choice. The services here are prepared to entertain the customers to the fullest. Featuring with loud music from the professional sound system, this bar also has a good light system giving it more impressions. Besides, there are beautiful dancers who excitedly keep dancing as long as the music is on.
Opening hours: 7:00 – 14:00
Location: Tran Thai Tong Street, Yet Kieu, Halong City, Quang Ninh province, Vietnam
Restaurant & Bar Of Van Hai Hotel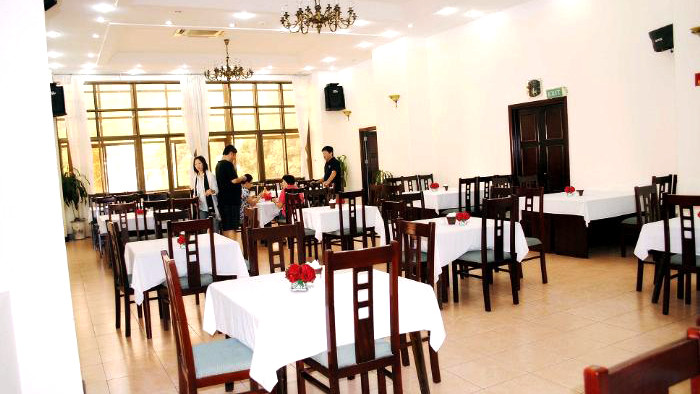 The restaurant at Van Hai Hotel
For those who are looking for a destination with a luxurious setting, then this spot is an ideal choice. Situated inside the Van Hai hotel, the restaurant and bar may not be as closed place as others. Nonetheless, it offers a romantic vibe. It is a good site for romantic couples to spend their time together on eating, drinking and simply chit-chatting. The staffs here are friendly and could serve you with diversifying foods and drinks. After all, it is a bar, so you could expect great music when relaxing here.
Opening hours: 18:00 – 23:00 every day
Location: No. 08, Halong Street, Bai Chay, Halong City, Quang Ninh province, Vietnam
Karaoke Diamond Club
Regarding Halong nightlife, bars are the ones that could show tourists how the nightlife goes around this coastal city. The Karaoke Diamond Club is one of the most famous destinations for tourists to enjoy at night. It is rather noisy at night and particularly keeps you busy with excitement. Dancers, music, and light are everywhere and give you a retreat from the hustle and bustle life. Guests could express themselves are much as they like here. Staffs here are professional and attentive.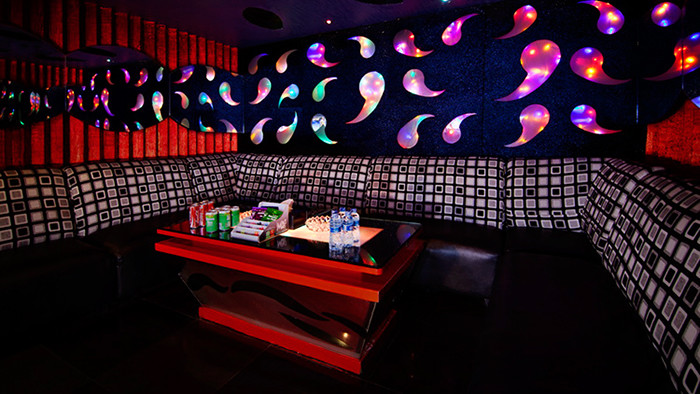 Having fun in the karaoke
Opening hours: 18:00 – 1:00 every day
Location: Huynh Thuc Khang Street, Halong City, Quang Ninh province, Vietnam
Halong not only owns the beautiful and interesting complex of sandy beaches, mountains, and islands but also is an ideal place for those seeking a hectic nightlife in Vietnam. For further information, feel free to contact us or visit our website. If the article is useful for you, don't hesitate to like and share it with others. Thank you.