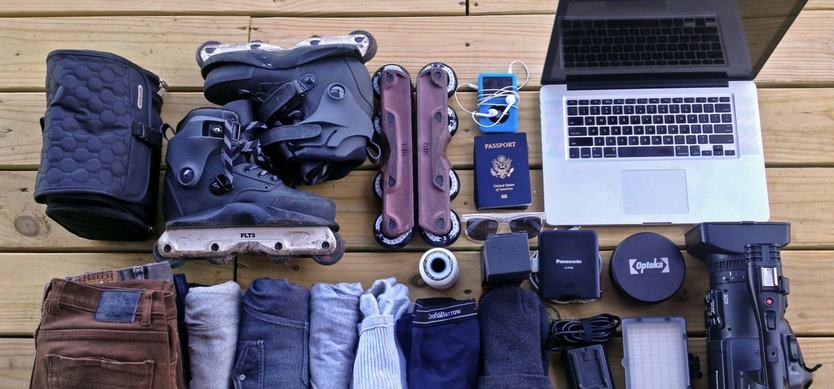 Below are some of the things that you should prepare for your trip to Halong Bay.
Coming to Halong Bay unprepared could be a mistake because that could impact your trip in this beautiful bay of Vietnam.
So before coming to Halong Bay, you should make sure to be prepared first.
What to pack when visiting Halong Bay?
Map
Clothing and personal items
Cash and other required documents
Medicines
Electric products
1. Checking the weather before packing
Because Halong tourism is the sea tourism, so the weather is a decisive factor for the trip, so before the trip to this place, the travelers should check the weather on the day of the trip. If the weather is rainy, tourists should not go because it is likely to be banned ships to the Bay to ensure the safety of visitors.
Checking the weather before the trip also helps visitors avoid many unfortunate circumstances that the tour can not take place in a convenient way. And if you have to be in Halong Bay on an unfavorable weather day, it will bring many inconveniences for the trip.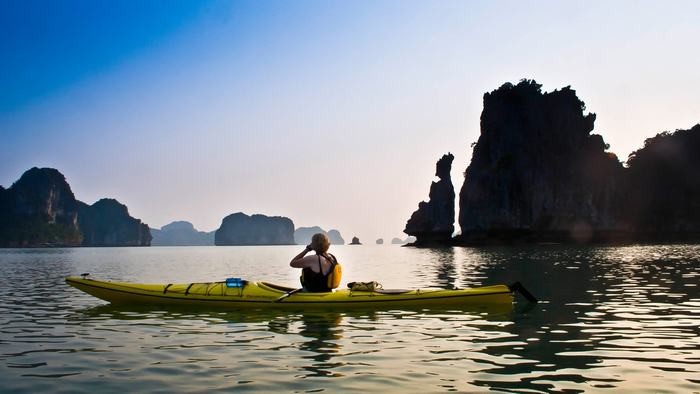 The beauty of Halong Bay
2. Map
Many travelers choose to travel to Halong where the guides explain the destination, but before coming here, the visitors should also preview this map for a brief overview of some points to go, or the basic thing about the destinations.
This is particularly important for visitors who decide to visit without a guide. A pre-map study will help travelers be more active during their trip, and will also help with the tour. It is clearer and more convenient if you study the map before visitors will know that there are islands in Ha Long, and also know that there are other islands around the landscape that is also beautiful.
3. Clothing and personal items
Prepare baggage before the trip and it is very important before coming to anywhere and Halong Bay is the same. The visitors should prepare enough supplies but do not bring too much. They should not bring things that are not important, the weather is pretty cool here so choose the appropriate clothes.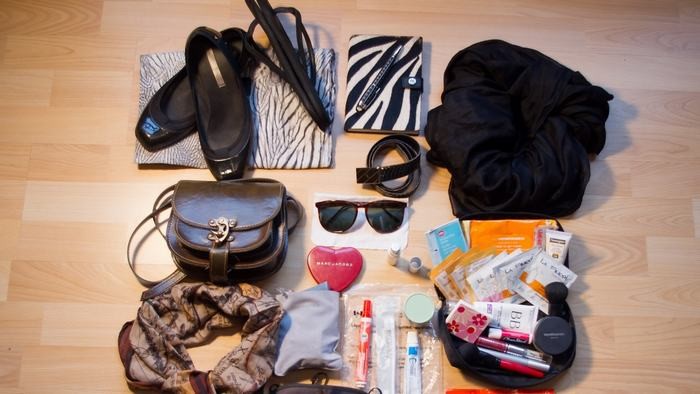 Necessary things to pack
There is plenty of sunshine in Halong Bay, and you can climb the main cave so it is advisable to bring an SPF of 30 or more to protect your skin, sports shoes, comfortable clothes will make the trip more enjoyable.
The guests should bring their wide-brimmed hat or sunglasses to protect their eyes and body. In addition, visitors should prepare to bring towels and goggles to swim in the sea. You should also bring shower gel, shampoo, daily necessities, and food and drink to avoid the trip being too long and tired.
4. Cash and other required documents
Halong Bay tourist should only carry a small amount of cash, so bring ATM cards to facilitate transactions and payment. They should especially not leave money and identification, ATM card the same place. Avoid losing them at all costs.
When traveling to any tourist destination, it is recommended that you bring your identification, passport, train ticket, boat ticket, and service if you have one, followed with the birth certificate in case of emergency.
5. Prepare the necessary medicines
To make the trip feel safe and full, visitors should prepare some medicines, especially when there are children in the group, some medicines such as cold medicine, sore throat, fever, drug use when tangled antipyretics, diarrhea, allergy medication, redness, itching, medical tape, gauze, disinfectants such as alcohol, alcohol iodine…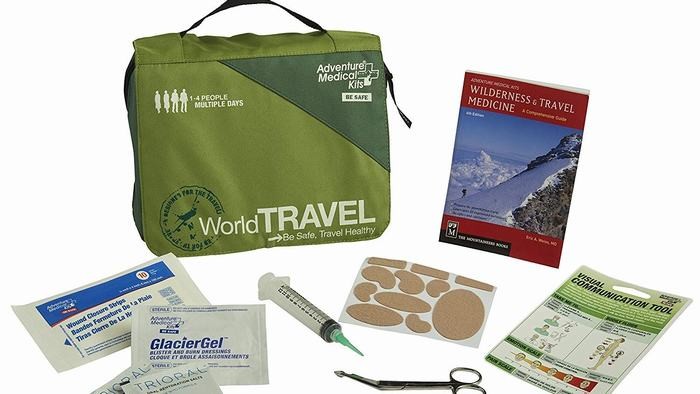 Prepare medicine
Especially for people with chronic diseases should prepare drugs such as high blood pressure, diabetes, cardiovascular ...
6. Electronic products
When traveling to any destination, visitors will want to save their photos or memories here, so cameras and phones are indispensable items. When it comes to exploring Lower Halong Bay, the visitors can carry cameras, memory cards, chargers, batteries, video recorders, mobile phones ...
Hopefully, after reading this article, you will be able to have a safe trip in Halong Bay by preparing all of those things above for your trip! You can visit our website to get further information about traveling to Halong. Share this post with others if you find it useful. Thank you!