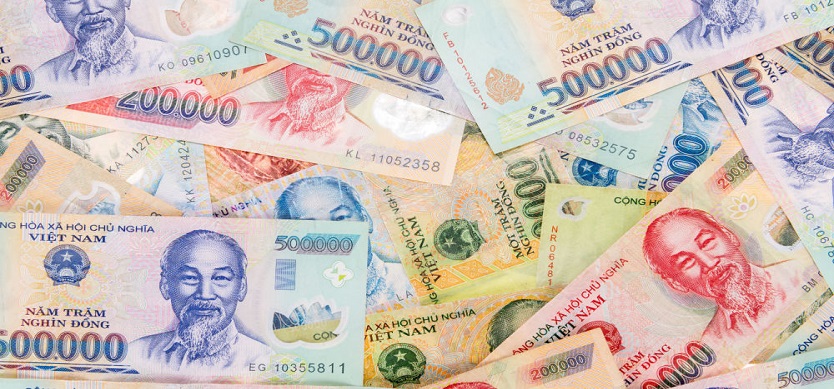 The Dong has become the official currency of Vietnam since May 3, 1978 . Up to now Vietnamese currency has the age of 40 years old. Although some popular foreign currencies are accepted, it's recommended to exchange your money to VND in case of arriving in Vietnam. Here are some helpful tips you may want to know about how to use the Dong.
What is dong?
The word dong which originated from the term of dong tien (means "money" in English), which was referred to the bronze coins used in the former feudal period in both China and Vietnam. The birth of dong is in 1946 after Ho Chi Minh and Viet Minh issued their famous proclamation of independence in Hanoi. Dong replaced the French piastre de commerce.
After being revalued two times, dong was worth 1/1000th of the French piastre. After Saigon failed in 1975, the currency in South Vietnam was changed to a "liberation dong" that was worth equal to 500 old Southern dong. After the country was reunified, two Vietnamese currencies were also reunified which the exchange rate of the two was similar to one Northern dong or 0.8 Southern liberation dong.
On September 14, 1985, dong was revalued again to the value that was worth equal to 10 old dong. This resulted to chronic inflation in the next years. By 2010, the runaway inflation had been stabilized. Despite the fact that dong is still one of the least valued currencies in the world, there is no longer fear of massive devaluation.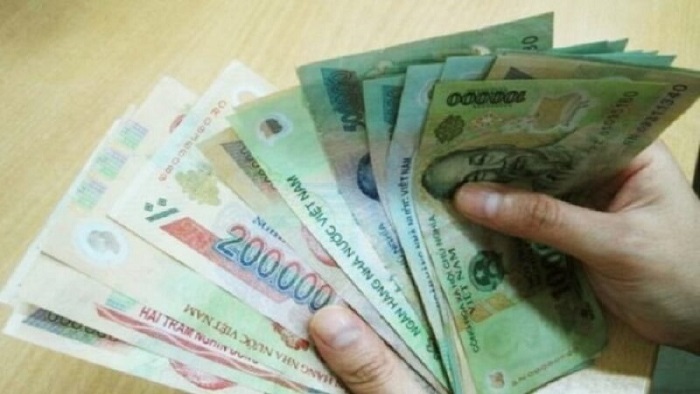 Vietnam Dong
How to exchange money to dong
For visitors who arrived to Vietnam in the first time, they easily feel confusing to see polymerized notes with multiple zeroes. 500 is the lowest value of dong while the highest one can come up to 500.000. Having trip with those zeroes never be an easy job. With little time and practice, as well as our tips we show you, you will get use to buy and spend Vietnamese dong soon.
Know the exchange rate
This is the most apparent point but some visitors don't even pay attention to. It's unwised to be cheated by tricky traders. You can visit Vietnamese banks such as: Vietcombank, Vietinbank, etc to check the official exchange rate.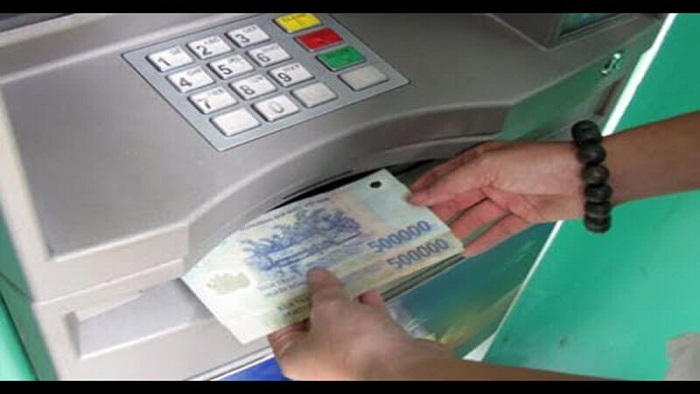 Take money from ATM
Make sure your notes are undamaged
Bank or other money exchangers do not accept any notes which are torn, excessively crumple or have writing on them. In some cases, damaged or dirty notes will be charged an additional two percent of the note's face value.
Try not to change too much money at one time
If you do, you will end up with a large wad of notes. Furthermore when you cash out all of your money, it's likely that your money will become thief's target and you will get into a massive trouble. The safest way is withdrawing gradually. The withdrawal fee is only costed 1 or 2 thousand dong.
Be careful
Trying not to mistake one bill for another. The difference between 20000 dong and 500000 dong is easily to be mistaken (different shade of blue) but the value is a big gap. It's advisable to keep 500000 dong notes separate from your other doing notes. Vietnamese notes are made of polymer to be long – lasting but these plastic notes can stick together. Flick or peel your note to make sure you don't overpay for your goods. You are also suggested doing a search for Vietnamese currency in order to identify them clearly.
Where to change your money
Currency shouldn't be exchanged in black market because its exchange rate may not be close to the official exchange rate, making it more expensive than the cost in Dong.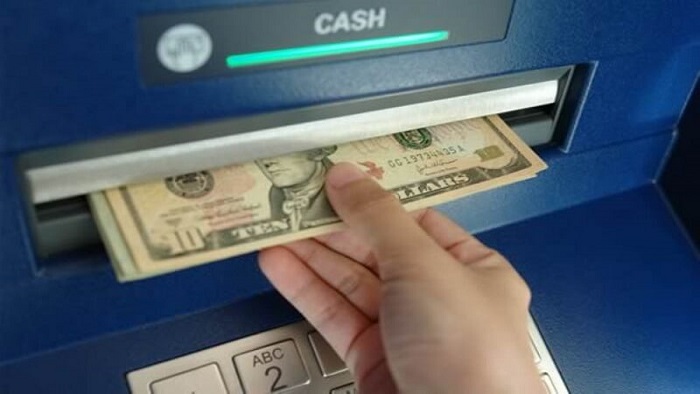 Exchange the dollar to VND
Banks. State – owned can exchange dong for US dollars, Euros, British Pounds, Japanese Yen, Thai Baht and Singapore dollars. Banks in big cities can be a good choice since it offer the service of changing foreign currencies with a commission rate of between 0.5 – 2 percent for the latter. The rate depends on your hotel, the more luxurious hotel is, the higher rate it will offer compared to the bank's while smaller hotels can require an additional fee.
Gold and jewelry shop. Not many people know that the rates at these places are surprisingly good without any fee. In Hanoi, the best option can be Ha Trung and Hang Bo street while that's Pham Ngu Lao street in Ho Chi Minh city. It is also available in Vietnam tourist destinations such as Danang, Halong Bay, etc.
To experience a Vietnamese authentic daily life, it's necessary to exchange your money to VND. Although credit card is also accepted in some place but if you like to enjoy street culture, prepare notes. It's better to argue price with street sellers, motorbike drivers or shopkeepers whom are likely not to agree with using credit card.
"Why don't you stand up and take your backpack to come and visit Vietnam right now? Do not forget to take Halong Bay Tours to get more information about our currency as well as other Vietnamese features. Vietnam is waiting for you! Share the post if you find it useful. Have a nice trip!