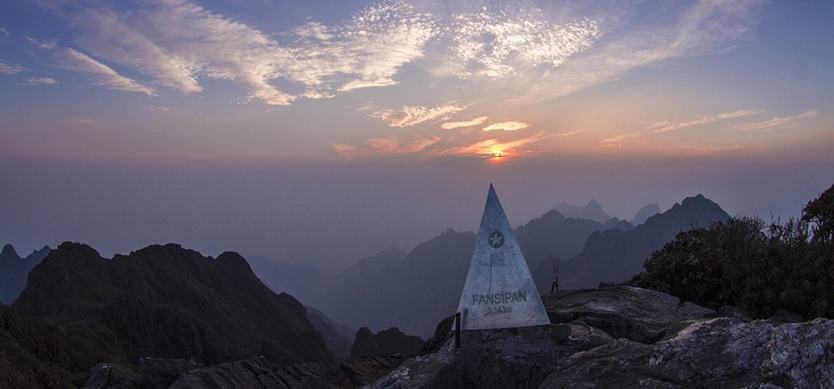 There is no doubt that conquering the limits of yourself is always attractive to other people, which is why adventurous tourism is increasingly popular nowadays.
Consequently, exploring Vietnam tourist attractions are becoming passionate to be tried out by many people around the world today.
In this post, we want to suggest you top Vietnam beautiful places to help you easily choose the destination for your trip.
Let's see!
Fansipan Mountain
Fansipan belongs to the Hoang Lien Son mountain range, about 9 km southwest of Sapa town, which borders Lao Cai province and Lai Chau province in the north-west region of Vietnam. Fansipan is not only the highest mountain in Vietnam but also the "roof" of Indochina and is the target of many young people. At an altitude of more than 3,100 m, visitors can conquer this mountain with many different paths. If you want to explore Fansipan in the "traditional way" (without cable car), you have to spend 2 - 4 days to move.
Tay Con Linh Mount
Tay Con Linh Mount is located on the Tay Con Linh mountain range, stretching over Hoang Su Phi district and Vi Xuyen district, 46 km from Ha Giang town. Tay Con Linh Mount has an elevation of 2419m. There is the geodetic point on the top of the mountain and the foot of the mountain has the tropical primary forest which is still preserved up to now. Tay Con Linh is known as a sacred mountain range of La Chi ethnic.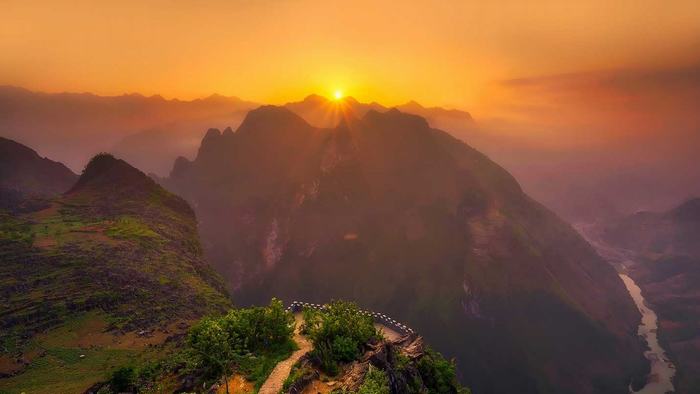 Tay Con Linh Mountain
Lung Cung Mount
Lung Cung Mount – one of top Vietnam tourist attractions is 2913m high covered by white clouds all year. The name of the mount is named according to the name of a village located deeply in the most dangerous mountains in Nam Co commune, Mu Cang Chai district, Yen Bai province. When coming here, visitors can climb from 3 different directions (from Thao Chua Chai village, Lung Cung village or Tu San village). Before reaching the top to enjoy the majestic beauty of nature, it will take you about two days to cross the harsh road with the pristine forest and straight rocks.
Nam Kang Ho Tao Peak
One of Vietnam beautiful places tourists should not miss exploring is Nam Kang Ho Tao Peak in Lao Chai commune, Sapa district, Lao Cai province. It is considered one of the most adventurous destinations in the northwest region. Nam Kang Ho Tao has a long climbing path. Here, tourists will have a chance to conquer the dangerous rock climbing because, in some places, there are soaring cliffs with no crevices and slippery paths.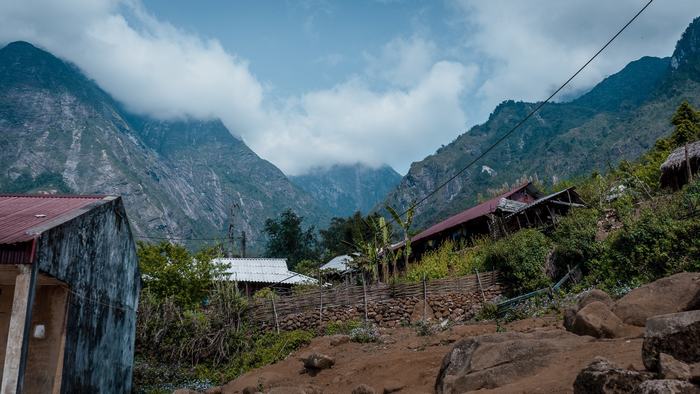 Nam Kang Ho Tao Peak
Ca Mountain Pass
Ca Mountain Pass is the longest adventurous way in the Central of Vietnam. It is located between two sides of Hao Son mountain and Da Bia mountain with an altitude of over 330m and the total length of 12km connecting Khanh Hoa province with Phu Yen province.
The winding road on the mountain curves like a giant snake, challenging the bravery of those who love to explore and conquer. Passing through Ca Mountain Pass, you will have the feeling like enjoying a feng shui picture with a side of the forest, mountains, and fields hidden behind the green trees and a side of the blue sea water with many boats anchoring.
Ta Nang – Phan Dung
Ta Nang – Phan Dung is also one of Vietnam attractions, which is loved much by many tourists when coming to Vietnam. Ta Nang - Phan Dung stretches through 3 provinces - Lam Dong, Ninh Thuan, and Binh Thuan and it is considered as the most beautiful road in Vietnam. However, it is tough to conquer and especially dangerous in the rainy season due to the high mountainous terrain.
This road has a total length of about 55 km, surrounded by forests, mountains, and pristine but beautiful streams. However, when conquering this palace, tourists must have a strong physical body and experienced skills of survival, respect for nature, and the plans to respond to the weather. Many unfortunate accidents which have been happened here is a warning bell for the safety of those who come to this place.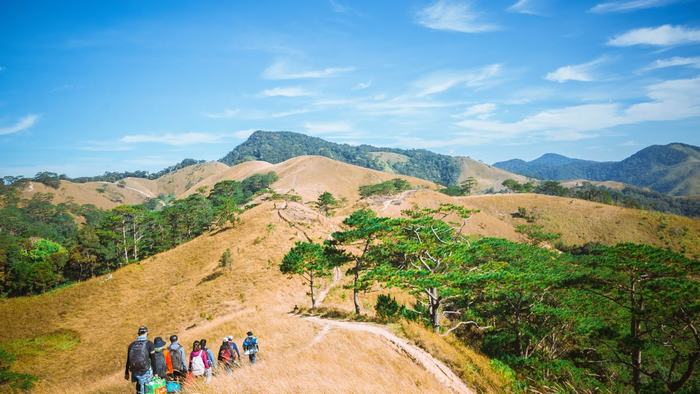 Ta Nang - Phan Dung
Ba Den Mountain
Being one of the highest mountains in the South of Vietnam as well as one of the top Vietnam attractions, Ba Den Mountain (Tay Ninh province) is always the favorite destination of climbers. It is 986m high with the beautiful scenery of mountains, caves, and temples. Ba Den Mountain is well-known as a mysterious sacred place with many legends, especially the legend of Ba Den – Ly Thi Lan Huong.
Lao Than Mountain
It will be a pity if you forget to visit Lao Than Mountain – one of the most beautiful Vietnam tourist spots. Lao Than Mountain – the most beautiful rattan admiring place in Y Ty, Lao Cai province is very popular for both domestic and foreign tourists. It is not a piece of cake to conquer this destination because of shrubs, strong winds, intense sunshine, high slopes, and water scarcity. As a result, tourists should go with a local person to make sure their safety.
In this post, we have introduced top Vietnam tourists spots for you. We hope that it can provide you with the most useful information to help you have a meaningful trip. Do not hesitate to contact us via Halong bay cruises if you have any questions. Have a nice trip!