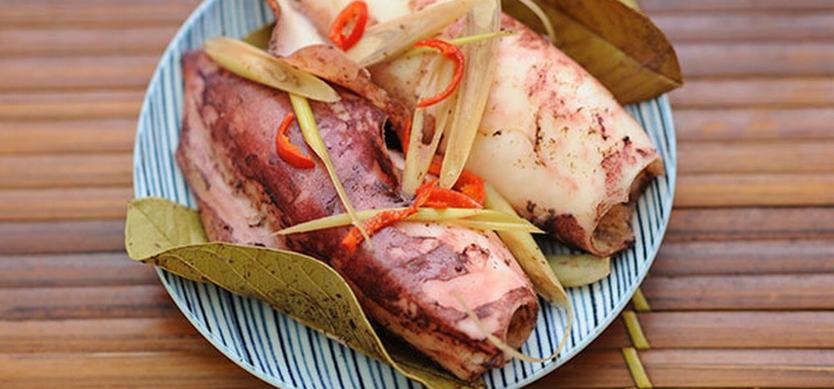 What you should eat when traveling to Halong? - This is one of those questions attracting the attention of the tourists when preparing to have a visit to this fascinating sea city. A suggestion is squid dishes because the squid is one of the very famous specialties in Halong Bay. In which, it is said that steamed squid with guava leaves is the most unique and delicious dish. You will be surprised by the salty flavor of squids mixed with the typical taste of guava leaves, which gives an unforgettable impression to the guests after enjoying.
What is steamed squid with guava leaves?
If you have the opportunity to participate in Halong bay cruise tours, you should take the time to try this famous steamed squid with guava leaves. Squids which are selected to steam are fresh pink, smooth skin and remain characteristic smell of fresh seafood. It is not too complicated to process the dish. Squids are cleaned and cut black ink pocket, and liver. For a delicious steamed squid dish with guava leaves, the chef adds tamarind juice or dracontomelon duperreanum juice on the steamer.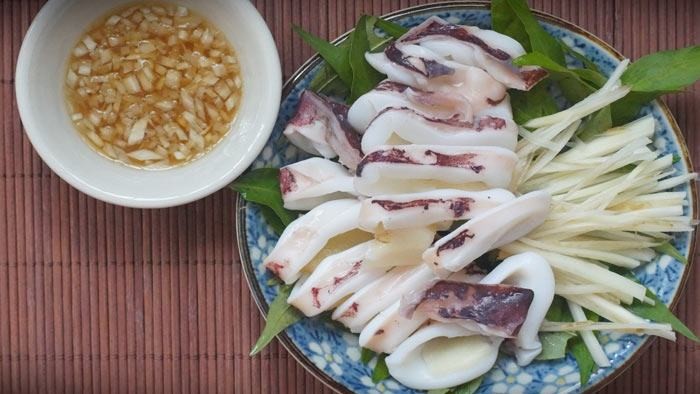 Steam squid
How to cook?
In the steamer, put a layer of guava leaves to separate water in the bottom part and squids, then putting squids, the small above the big below. Finally, guava leaves are covered above the squids and steaming is started in high heat without any spices. When squids change purple color that means you can enjoy them, it takes about 10 minutes to cook. This dish can be eaten with rice and ginger chili sauce. Acrid flavor of guava leaves with the sweetness of squids mixed the sour of dracontomelon duperreanum juice and spicy flavor of chili will make a special flavor for this unique dish.
Halong steamed squid with guava leaves is one of the tasty dishes tourists always wish to enjoy here. If given the opportunity to travel to Halong, let's taste this simple dish with very unique flavors.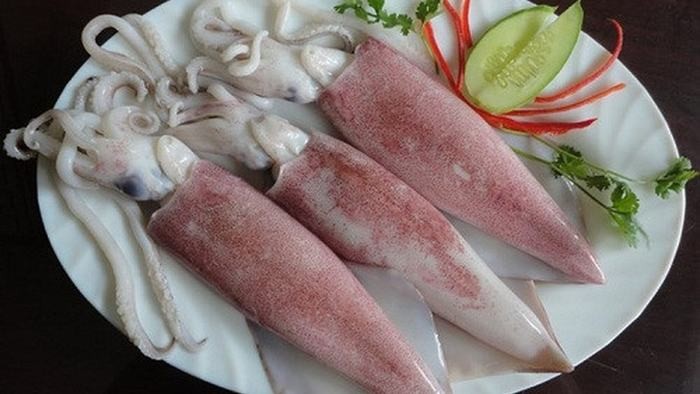 Raw squid in Halong
For more information about Halong Bay travel guides, you can visit our website. If you have any questions, feel free to contact us. Share this article if you find it useful. Have a nice trip!