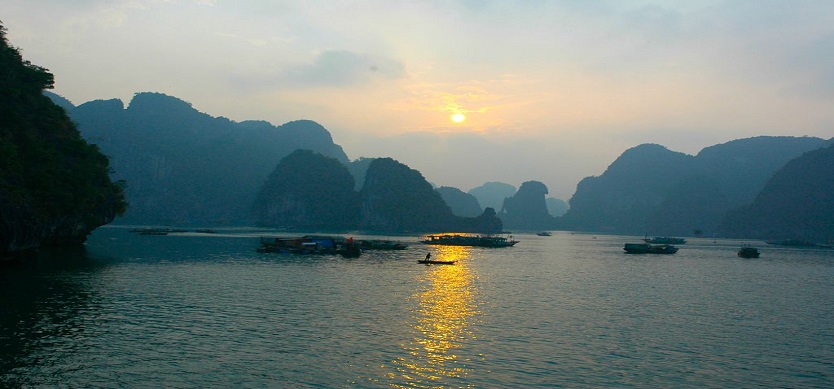 Halong Bay is an ideal place for your summer holidays. Charming seascape, limestone mountain view, mysterious caves, famous fresh seafood and famous unique culture of fishing villages on the sea ... are attractions of Halong Bay for tourists. However, an interesting experience you can not miss when coming here is watching the stunning sunset or sunrise on Halong Bay.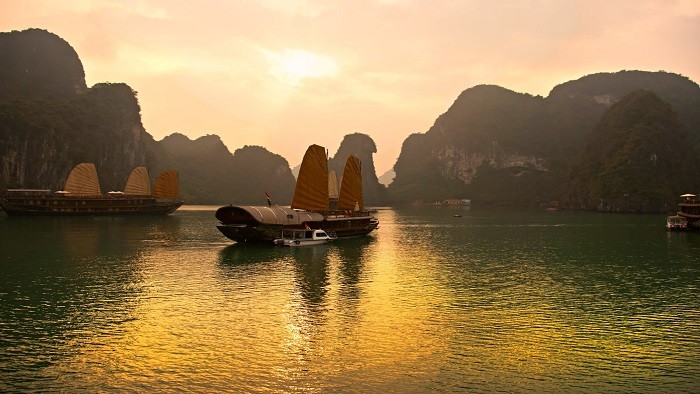 See sunset and sunrise on Halong Bay
Together Anambas island (India), Langwaki (Malaysia), Koh Chang and Similan (Thailand), Halong Bay is voted as the most beautiful sunset destination of Asia where those who love the moment the sun goes slowly undersea do not miss. In the sunset, Halong is extremely magical among the large sea, colorful lights from the Halong cruises reflected into the water create a vivid picture. After a smooth sleep on Halong overnight cruise, you will be wakened up with a cold smoke flow of sunrise from the sea. In sunrise, Halong bay likes as a beautiful natural painting with early rays of sunshine still hiding after mountains.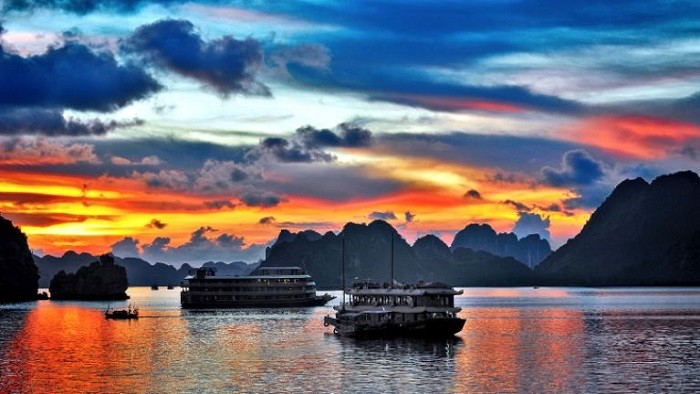 See sunset and sunrise on Halong Bay
Nothing is more than wonderful when watching the sun appears but disappears quickly on the mountains. All will bring you an enjoyable experience on Halong Bay. It is said that Halong Bay with over 2000 islands is an inestimable gift the nature mother gave to Quang Ninh. With Halong best tours or Halong cruise tours, visitors will have the chance to float leisurely between beautiful islands, majestic caves and see the charming sunset or sunrise.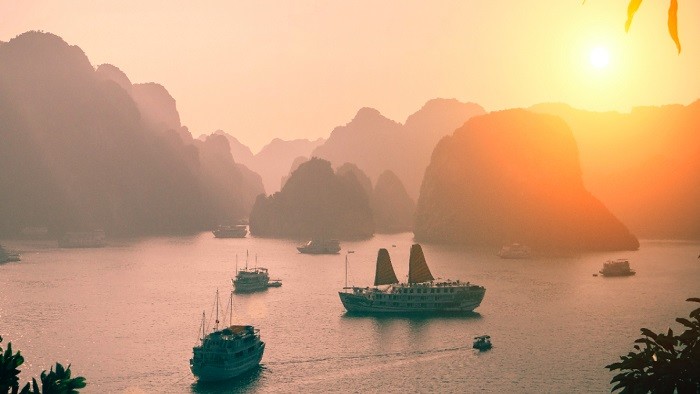 See sunset and sunrise on Halong Bay
Hope that after the post, tourists will have full and useful information about Halong Bay. You don't forget to visit our website to get more necessary information about traveling in Vietnam.