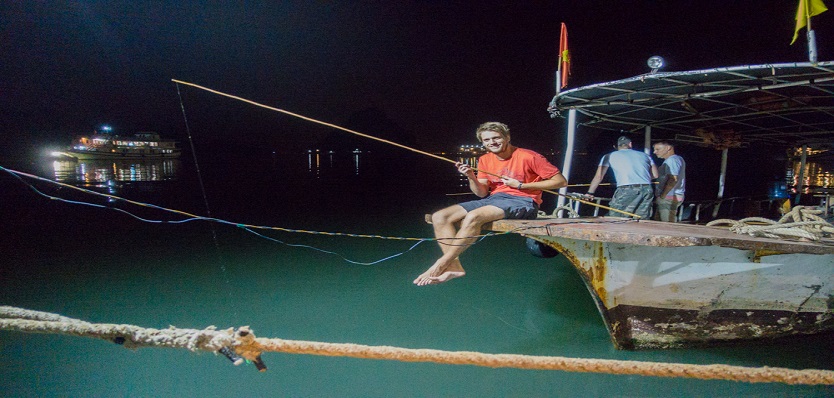 With Halong Bay cruise tours, you will not only see the beautiful majestic scene of the bay but also enjoy the pleasures here; especially visitors will be impressed with the night squid fishing activity on Halong Bay, an interesting attraction bringing a lot of fun and experience.
An interesting activity on Halong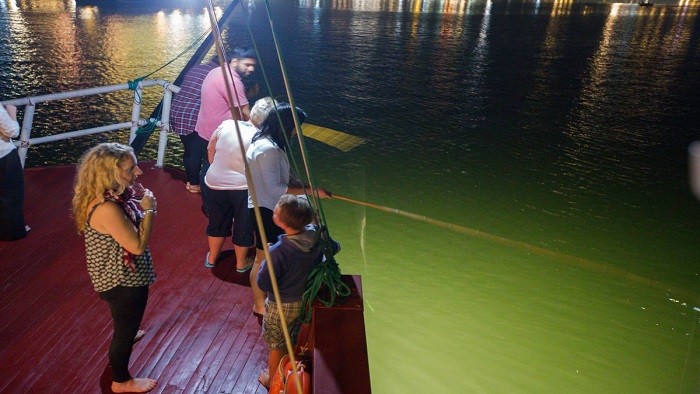 Night Squid Fishing in Halong
Night squid fishing is both a livelihood to increase the income of the fishermen here and the rustic pleasures of visitors when joining cruise tours here. The best time for this exciting activity is in winter. Because when the temperature drops, it is cold, there are more squids than. Squid fishing tools are quite simple including a rod, a fiber and a bunch of photogenic hooks.
Squid fishing is easy and anyone can do it. You just drop a bunch of hooks into the water, the squid hunt will mistakenly believe that is the food, they will grip the hook by their tentacles, then they will be unable to escape. When the squid took the bait, the fishing fiber is slightly heavier at the top, then you slowly pull up. It is a very happy feeling when fishing a big squid.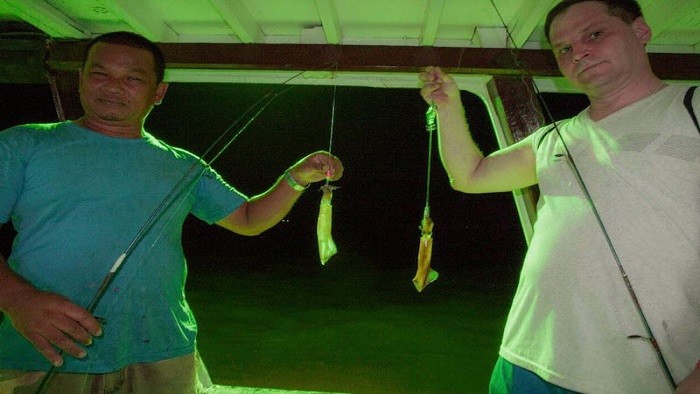 Night Squid Fishing in Halong
Hope that after the post, tourists will have full and useful information for traveling in Halong Bay. If you need more information, you should spend time visiting our website.