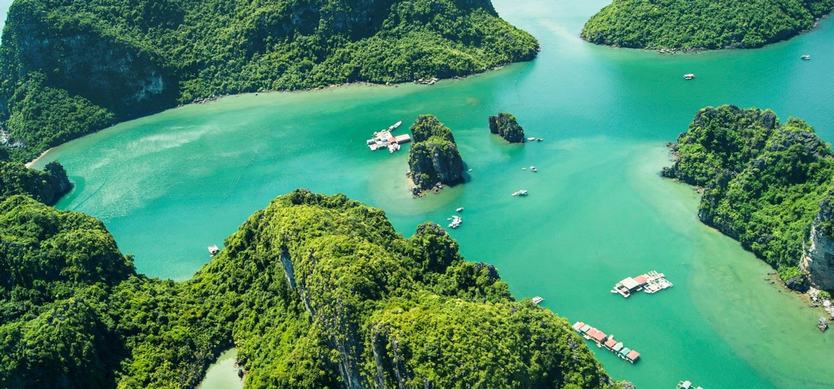 Located in Bai Tu Long Bay area and adjacent to the World Natural Heritage Site of Halong Bay, Bai Tu Long National Park is considered a "treasure" of the biosphere between the northeastern coast of Vietnam.
General information
Bai Tu Long National Park is situated in the Bai Tu Long Bay, Van Don district, Quang Ninh province, nearly 200 km away from Hanoi to the east. Bai Tu Long National Park includes marine ecosystems with 2/3 marine surface area of the national park and is the repository of many genetic samples of rare animals and plants species recorded in the Red Book.
With a total area of 15.783 ha, in which forest area is 6.125 hectares with more than 40 large and small islands; sea surface and tidal wetlands is 9.650ha. The main area of the national park is Ba Mun ecology-island, Minh Chau commune. The animal and plant species living in forests and water area of Bai Tu Long National Park is very abundant and rare, has high value for conservation of genetic resources.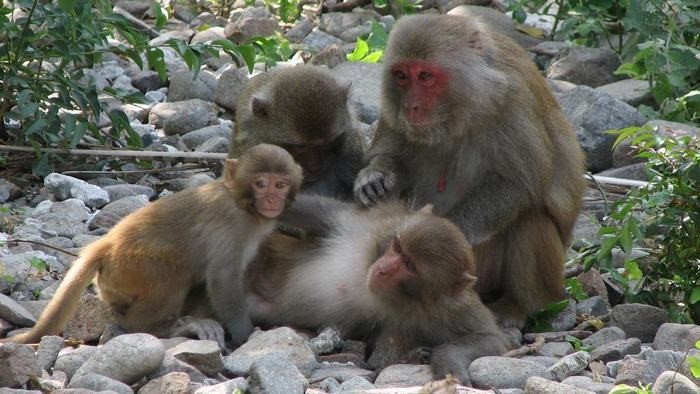 Bai Tu Long National Park
According to the survey, in the national park, there are over 178 aquatic plant species, 119 fish species, 132 invertebrate species, and 106 coral species living in the sea and tidal, and a dozen of main birds of prey such as Burmese hawks, Japanese eagles, black hawks, white-rumped shama, big Coucal, and Hai Nam flycatchers...
What to see in Bai Tu Long
Geological structure of Bai Tu Long National Park consists of the land islands interleaving rocky islands such as Ba Mun, Big Tra Ngo, Small Tra Ngo, Sau Nam, Dong Ma, Hon Chinh, Lo Ho, Mang Ha Nam, Mang Ha Bac, Di To, Chay Chay, Da Ay, and Soi Nhu. Limestone mountains surround the vast valley, which forms the farming valley - a rich habitat for many different types of flora and fauna.
The highlight is the Bat Cave Valley located in Cai Lim, Tra Ngo Lon island. This includes 10 hectares of mangrove forests. Seawater flows through underground caves or cave slots, combines with fresh water flowing down from the mountain slopes, which create the diversity of plant and animal species. Here is the house of many species like frogs, snakes, and saltwater species such as shrimp, ngán, Horseshoe crab...
Located at the end of this mangrove is Bat Cave, which is home of thousands of bats. Currently, Bat Cave is the home of many animals such as otters, mongoose, foxes. Especially there are many types of monkeys, including golden monkeys with white chest.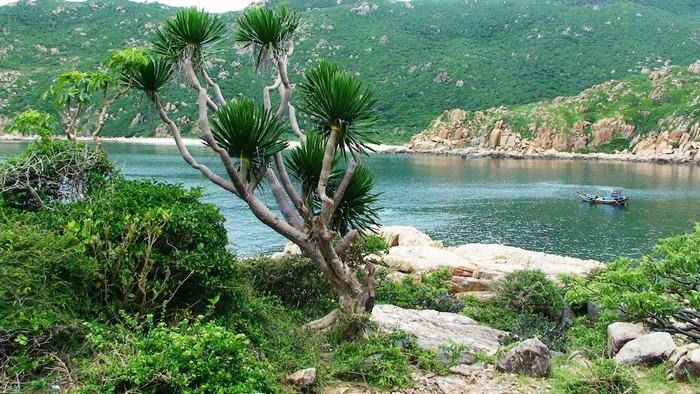 Bai Tu Long National Park
This is also a reserve area of natural landscape, culture, and history with archaeological sites such as Soi Nhu cave where archaeologists discovered the existence of the ancient Vietnamese from around 14 thousand years ago with the trace of Van Don commercial port.
Located in the Bai Tu Long National Park, natural white sand beach with about 2 kilometers long in Minh Chau commune has been rated as one of the most beautiful beaches in the Gulf of Tonkin, and many amazing landscapes are waiting for your discovery. It is not difficult to get in Bai Tu Long National Park, you only need to book Hanoi Halong bay tours at our website.