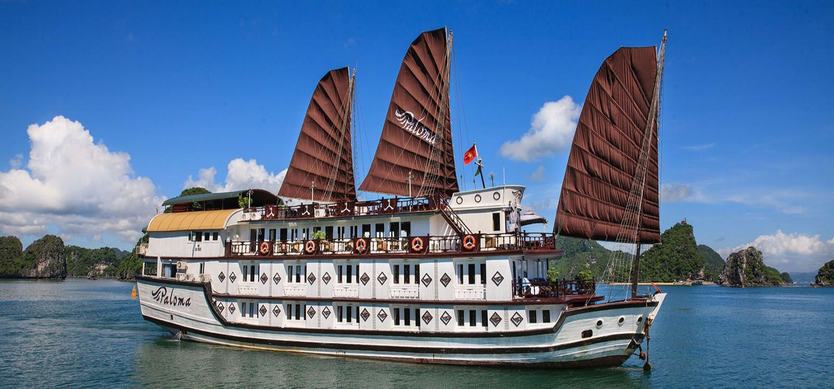 Halong Bay is easily the best destination in Vietnam right now that everyone wants to visit at least once in their trip to Vietnam. Right now, a trend is rising among the tourism forums: Budget cruise in Halong Bay. Compared to the past, when the cruise is only for luxury people, now the cruising activities can also be offered for tourists who want to spend more money on other destinations. Below are all about Budget Cruises in Halong Bay.
Recheck your budget first
There are 3 main types of budget cruises:
- 140 dollars or more. (Mid-range cruise)
- 160 dollars or more. (Deluxe cruise)
- 230 dollars or more. (Luxury cruise)
Most of the people who come to Halong Bay will probably refer to a mid-range cruise or a deluxe cruise, making this a popular choice for a vacation in Halong Bay.
But in other hands, one special occasion like a honeymoon or anniversary, people would want to choose a luxury cruise in order to make the experience memorable.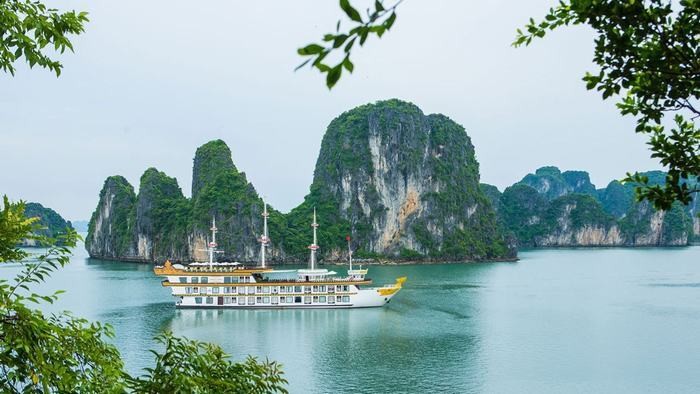 Dragon Legend Cruise
Whether what type of budget cruise, taking a brief look at the itinerary does not hurt.
A tour with lots of free stuff like free shuttle bus and free kayaking is generally more appreciated.
What activities do you want?
The most popular activities in Halong Bay are kayaking and trekking. Seeing that most of the cruises will provide you these, you should try to see if the activities are provided. If not, you should probably move on to another one because it might not worth the value. Most of the type cruises can provide you with these activities.
There are also other luxury activities, such as taking Tai-chi exercise, immersing in a Spa treatment, relishing a BBQ party, etc. You should be prepared to pay for a better cruise if this is what you need. This is usually available to some deluxe and luxury cruises.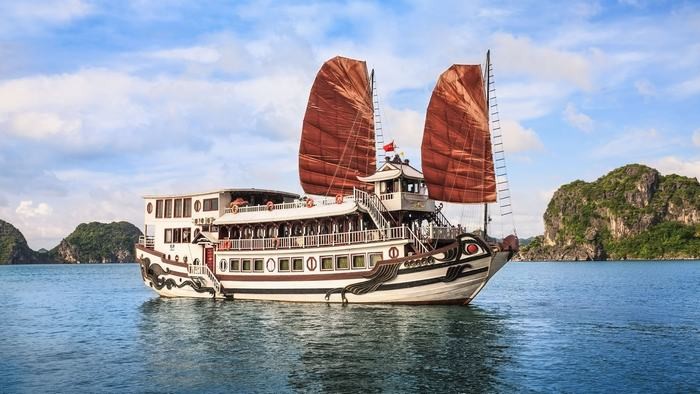 Royal Palace Cruise
A good itinerary can be important
There are 3 main areas in Halong Bay, the central Halong Bay, Lan Ha Bay, and Bai Tu Long Bay.
Of the three, central Halong Bay is the most crowded, Lan Ha Bay is medium, and Bai Tu Long Bay is not included in many cruises. This makes Bai Tu Long Bay the most enjoyable experience in the three.
While the budget cruises generally just end up in one of the crowded areas, those who want a more secluded experience should probably refer to deluxe or luxury cruises for more privacy.
Combining everything into your final preference
Tourists who come to Halong Bay have different reasons. Some who wants an adventurous trip and some want a romantic experience with their lovers. No matter the reasons, you should consider everything above carefully in order to find the best possible choice according to the budget and the reason for coming.
Also, you should probably ask others for more information, some travel agencies or some friends who had been to Halong Bay before.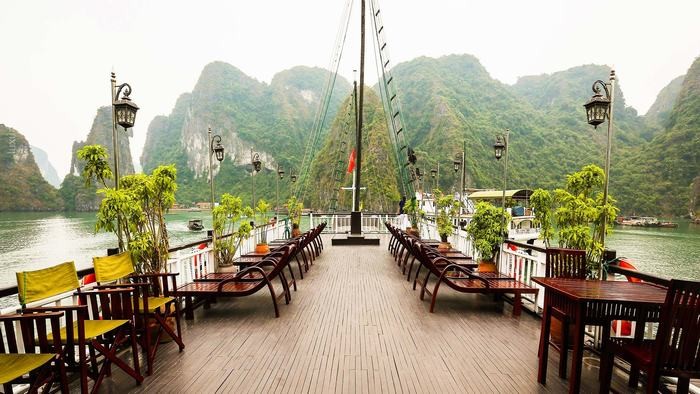 Vspirit Cruise
Some recommended cruises for your budget trip in Halong Bay
Dragon Legend Cruise - a luxury cruise
Dragon Legend Cruise, Royal Wings Cruise (Luxury cruises)
Royal Palace Cruise, Halong Silversea Cruise (Deluxe cruises)
Glory Cruise, Vspirit Cruise (Mid-range cruises)
Hopefully, after the article, you will be able to find the recommendation for a cruise in Halong Bay. Seeing that there are many cruises right now in Halong Bay, it might be a bit overwhelming to be able to find a suitable cruise. But maybe, with enough effort and information, you will be able to enjoy a great vacation in one of the most beautiful bays in the world right now.
If you find this article helpful, please drop a like or even share this article to your friends. Also, please return to Halong Bay Tours for more Travel Informations and Overnight Cruises.