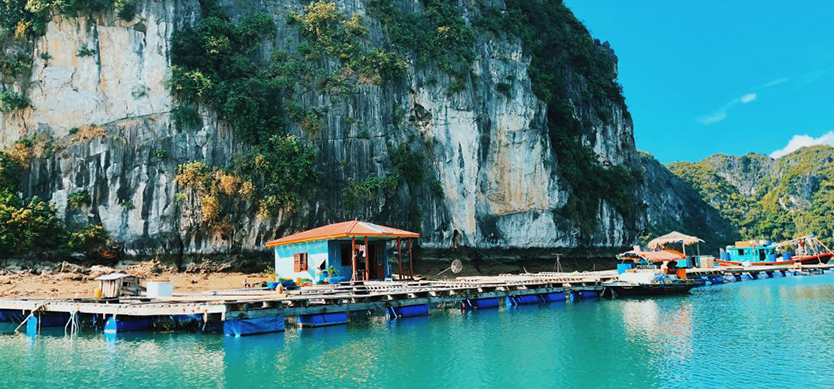 In Halong Bay, you will not only enjoy the magnificent view of natural beauty but also you will be able to experience one day being a fisherman here. Tourists have the opportunity to explore the daily life of fishermen in Vung Vieng fishing village.
Located in the heart of Bai Tu Long Bay, about 24km from the mainland, Vung Vieng fishing village is situated in a quiet location, with peaceful scenery. In the last few years, when the cruise tourism develops in Halong Bay, Vung Vieng floating village is becoming an attractive destination for many tour operators.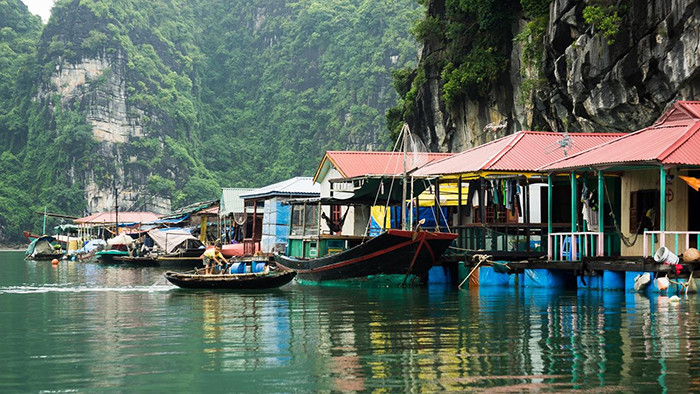 The life in Vung Vieng fishing village
Visit Vung Vieng, tourists can get to a small boat (they can wear life jackets), then they will be taken to the area with the most fish. Besides, tourists can immerse in the unspoiled natural scenery, enjoy and contemplate the value of vivid indigenous culture appeared in the daily life of the local people or through the artifacts displayed in the exhibition area of Halong fishing villages co-operative.
With "being a fisherman for a day" tour, tourists can paddle themselves, then cast a fishing net, or fishing like a real fisherman. By noon, they will start to collect the net. The heavy nets with sparkling little fishes or big fishes are great achievements for visitors. With these fishes, the cook will help prepare the dish for the guests. In the evening, visitors can join squid fishing which is very interesting. Moreover, travel to Vung Vieng, tourists can visit the unique natural scenery, white sand beaches with very few footprints; enjoy the pure morning, magic afternoon on the beach, etc.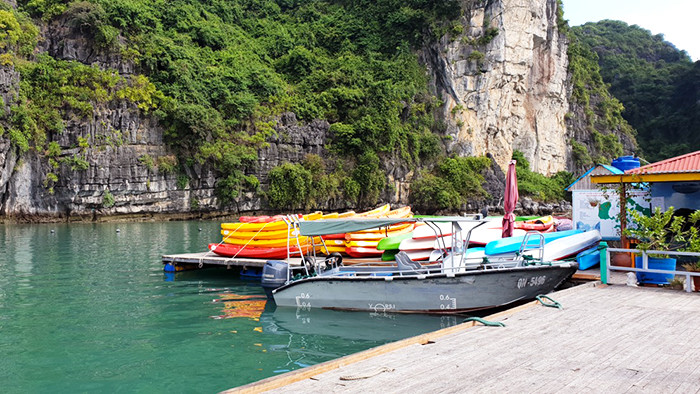 Traveling by kayaks and boats around the village
Visiting Halong is an opportunity for you not only to learn about the life of fisherman but also to have more respect and love for your own achievement. For further information, feel free to contact us or visit our website. Don't hesitate to like and share it if the article is useful for you. Thank you.