Together Halong bay cruises, visitors will also have interesting experiences in Halong bay with the unique tourism products - Queen cable car system in Sun World Halong Park.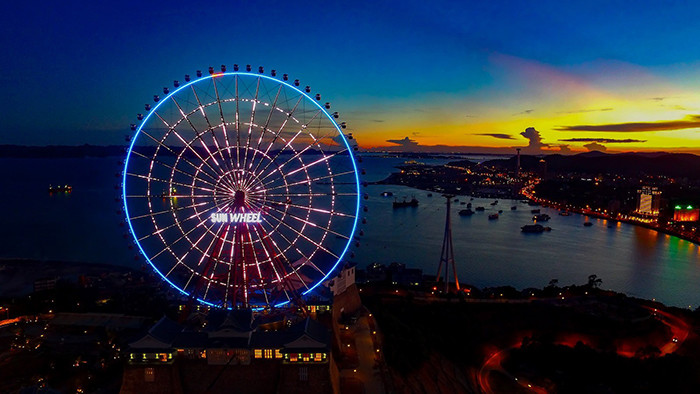 Sun Wheels at night
The cable system achieved two world records: the largest cabin in the world with 230 people/cabin and the cable with the highest pilaster, the 188,88m height of T1 cable pilaster.
Queen cable car has 2 cabins with a transport capacity of 2,000 passengers/hour. The cable car is hung cross the Cua Luc Bay gateway, connects Bai Chay beach and Ba Deo mountain (Hon Gai - Halong City). With a cable car's journey, visitors will enjoy great moments while watching from above Halong Bay, a world of water and stone.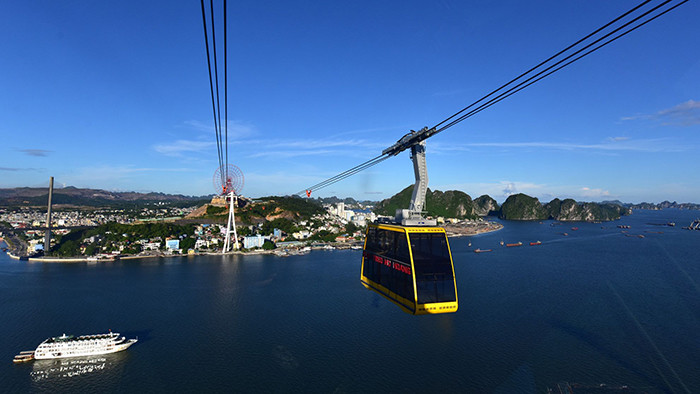 The cable car through the sea
After about 5 minutes in the cable car, visitors come to the end of the cable car system - Ba Deo mountain (Hon Gai - Halong city). Sun Wheels is located on the hilltop, 215m high over the sea level and has 64 cabins. When participating in this game visitors will have the opportunity to explore Halong with a new vision that is further and higher than the cable car. In the evening, visitors will be enchanted by the stunning and shimmering beauty of this heritage city while seeing it from the Sun Wheels. This is also the highlight of Halong's night.
Besides the cable car system, visiting the waxwork museum is also an interesting experience for visitors. Here tourists have the chance to face world's celebrities in many fields such as science, politics, arts, sports, military, etc, in which highlights are US President - Obama with a friendly image, the great scientist - Einstein, the legendary - Steve Jobs', etc.
Recommended ticket price: VND 300,000/ticket for an adult, VND 200,000/ticket for children from 1-1.3 meters, and free for children under 1 meter (Prices include the package for all cable car, sun wheel, and entertainment area on Ba Deo hill).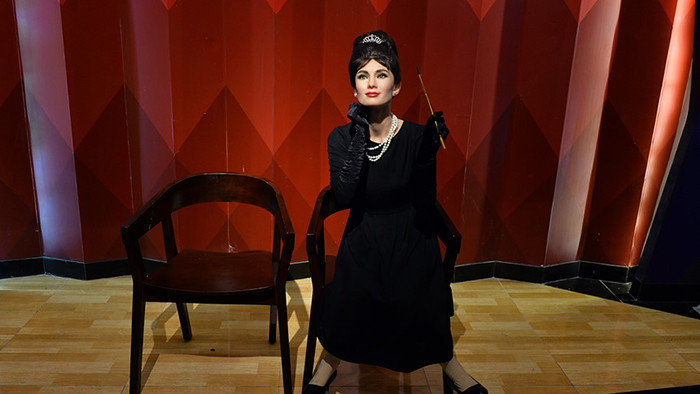 The interesting waxwork museum in Halong
Now visitors traveling to Halong, in addition to seeing the world natural heritage, have more experience. With the impressive and unique experience, Sun World Halong Park promises to be a new tourism product contributing to social economic development of Quang Ninh Province and eastern north of the country.