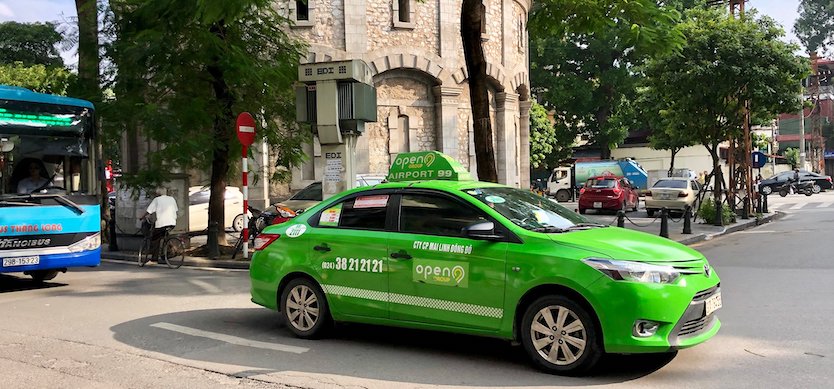 Perhaps taxis are the least popular option when traveling long distances because of the high cost. However, in some cases in a journey from Hanoi to Halong Bay, taxis are still considered optimal by a number of advantages such as fast and safe.
However, because it is not recommended for travelers, you will find it difficult to learn about this type of vehicle for your trip to Halong Bay.
Therefore, in this article, we will provide all the necessary information for you.
Let's dig into it!
Advantages of traveling to Halong Bay from Hanoi by taxi
Flexible and convenient
Not only can you choose the right vehicle for the number of participants but you can also be proactive in selecting departure times.
Besides, you can visit anywhere you want on the go without affecting other travelers.
The facilities on taxis are very modern. Therefore, you and your family, friends will have moments of comfort in the vehicle. When taking a taxi, you do not need to do many complicated procedures or deposit personal papers like other vehicles such as private cars, rental car/motorbike, etc.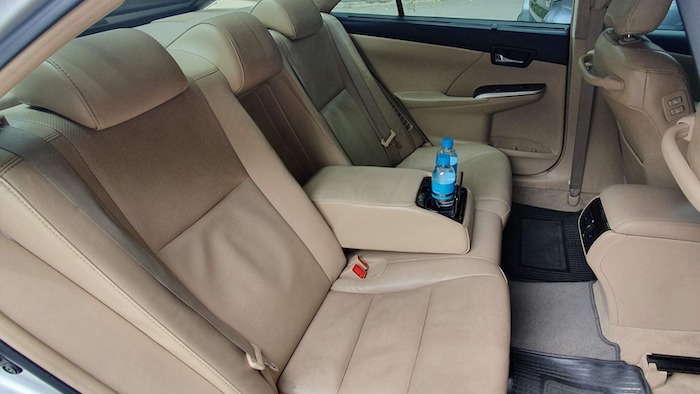 Facilities on Hanoi taxis
Fast
Compared to the rest of the vehicles, the taxi is the fastest way for you to get to Halong Bay from Hanoi. Local drivers will be more familiar with the roads in Vietnam, able to travel the shortest and most convenient ways. If you have to spend 4-5 hours traveling by passenger bus, the taxi will take you to your destination in just 3 hours.
Safe
Not only is it fast but the taxi is also quite safe. Today, their quality is always through periodic quality checks to ensure customer safety.
Additionally, having a driver will make it safer because if you are not familiar with traffic in Vietnam, you will easily break the law or, in a worse level, have an accident.
Besides that, security is also ensured compared to other public transportation. Without many strange passengers, your luggage and property will be safer when you travel with your family or friends.
Drawbacks
Expensive
While it's convenient and comfortable, traveling by taxi will be more expensive than driving a rental car or visiting Halong Bay from Hanoi by luxury bus.
Anyway, if you go with a large group, it won't be much more expensive when you split the cost. So, taxis are more suitable for a group of 3-8 people wanting to travel to Halong in a limited time.
How much is it to go to Halong Bay from Hanoi by taxi?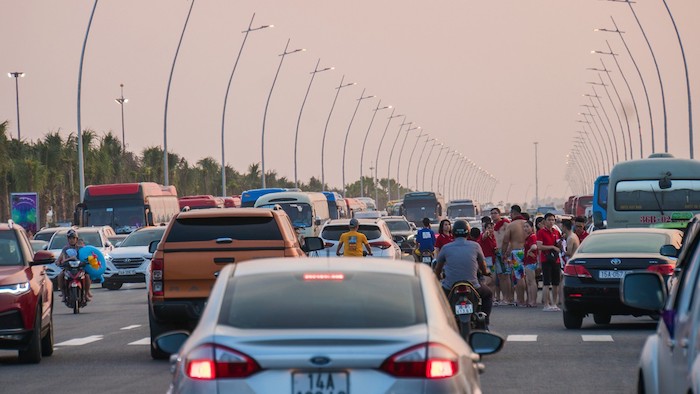 Going to Halong Bay by taxi
Basically, there are various taxi companies operating packages to pick travelers up from Noi Bai Airport, Hanoi to Halong with a more reasonable price. Mai Linh, Taxi Group, Sao Hanoi, and Taxi Noi Bai are among the best ones for tourists.
These taxis will take you about VND 1,200,000-1,400,000/4-seat car. For a 7-seat taxi, it costs about VND 1,500,000 to get to Halong Bay from Hanoi. Note that the price can be changed over time.
And, it will be even cheaper if you take a 2-way taxi. In the returning route, you will only pay much cheaper than the departure route.
Hope that with our guides of traveling to Halong Bay from Hanoi by taxi, your trip will be more convenient and memorable. If you need further information about where to stay Halong Bay, don't hesitate to contact us. Please like and share the article if it's useful for you. Thank you.