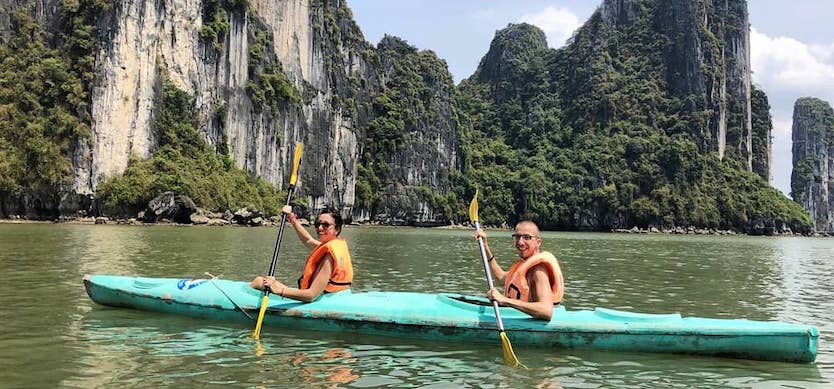 Preparation is necessary for any journey because it plays a big role in deciding whether you have a nice trip or not.
And, of course, getting to know about the weather of your destination is one of the main things in that preparation.
If you're about to visit Halong Bay in May and wondering what the weather in May like, then our post below may help you.
Let's dig in!!!
An overview of Halong Bay weather in May
Temperature
May marks the start of summer in Halong Bay with the average temperature much higher than previous months, about 28 degrees Celsius.
The highest temperature can reach up to 31 degrees Celsius and the lowest one is 24 degrees Celsius.
Humidity
The Halong Bay weather in May brings rising humidity levels along with the soaring temperatures. Visitors can expect 78% humidity on average in May.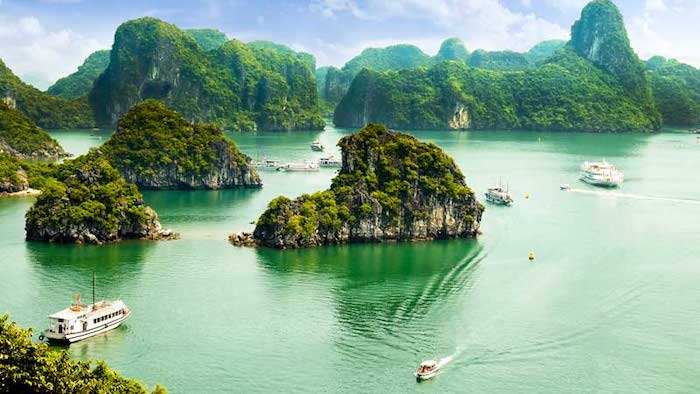 The scenery in Halong Bay in May
Rainfall
Compared with April, the rainfall level in May increases significantly, about 175mm on an average of fourteen days. It's because "typhoon season" is coming.
At that time, cruise tours can be canceled due to the bad weather, so make sure you check the weather forecast regularly and keep contact with your cruise operator.
Sunlight
The number of sunlight increases from 4 hours per day to 7-8 hours per day with lengthened daytime over a month.
Do not forget your camera at home or miss opportunities to photograph the splendid rock formations or blue sky of Halong Bay during this month of the year.
Advantages and drawbacks of coming to Halong in May
Advantages
With the warm temperature of the early summer, tourists can take part in a lot of water activities such as swimming, diving, or kayaking.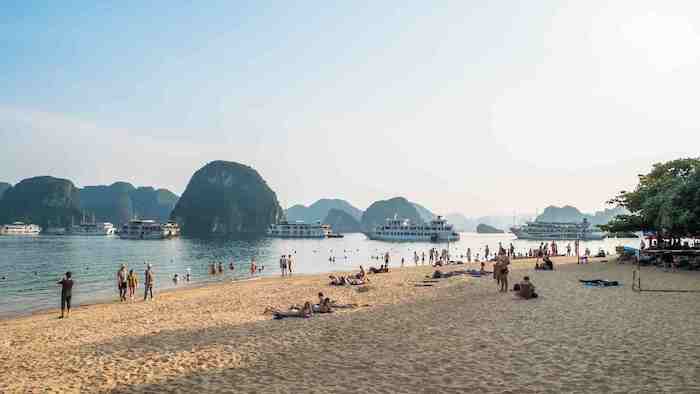 Bai Chay beach in Halong
With eight hours of sunlight per day, you can spend more time with outdoor activities.
Drawbacks
Tropical storms in May can affect your trip, so you should check the weather forecast before you go.
What to prepare for your trip?
As it is very sunny in May, the sunscreen is a must.
Don't forget a swimsuit- you'll want to spend plenty of time in the water.
Check the weather forecast and if it looks like storms are coming make sure to confirm the cruise is still going ahead before you depart.
What to do in Halong Bay in May?
Swimming is a must-do activity for every tourist when coming to Halong Bay in summer. There is nothing better than immersing in the cool water of the sea.
There is no doubt that taking a cruise ship is one of the best ways to explore the stunning beauty of Halong Bay. If money doesn't a matter, 2 or 3-day cruise trip is a wise choice, in which you can take part in loads of exciting activities such as kayaking, diving, cooking class, squid fishing or visiting caves.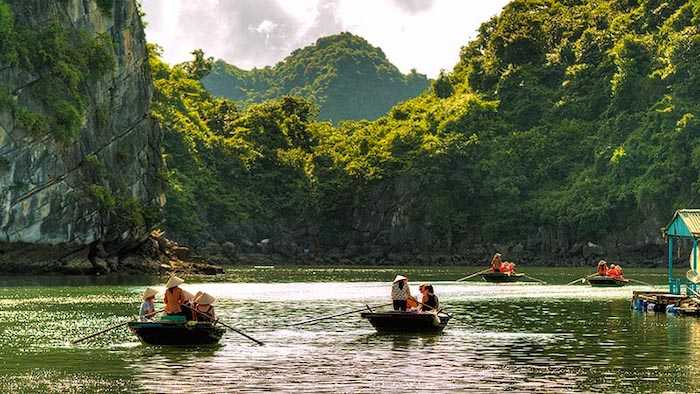 Traveling around Halong Bay
Me Cung Cave, Sung Sot Cave, Thien Cung Cave or Dau Go Cave are the most famous caves that you should not miss.
What else are you looking for? If you are not afraid of sun heat then May is suitable for your visit. Do not forget to check the weather forecast before you go, because typhoons and storms can occur in May. Have a nice trip!