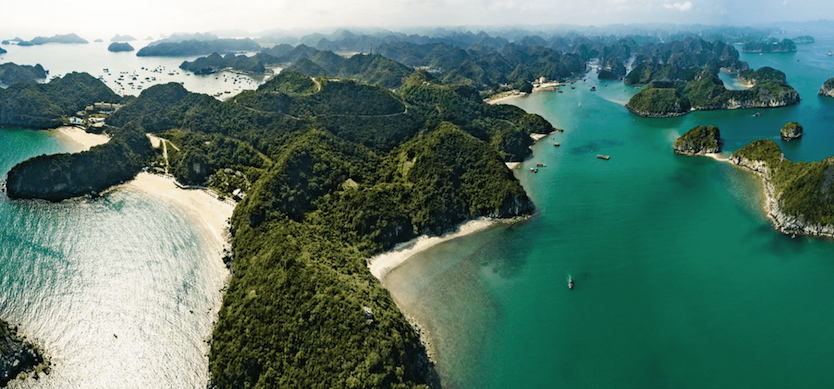 As summer vacation is coming, Halong Bay is getting more crowded than usual.
If you're about to visit Halong in July and wondering about the weather, then our article below will help you.
A brief look of Halong Bay weather in July
Sea temperature
For those who are into spending time on swimming in the sea, the sea temperature in Halong Bay will be ideal with an average of 27 degrees Celsius.
Humidity
The average humidity in July is around 75%. The weather will be hot and humid most of the day, you might be sweating constantly, but it shouldn't stop you from having fun. It's actually convenient to sunbathe and get the luminous tan you've always wanted!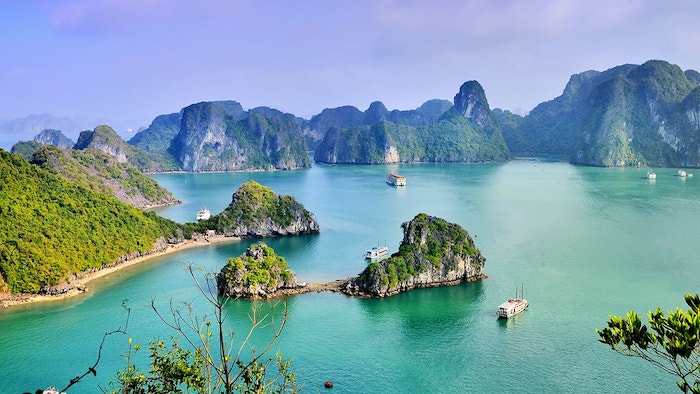 You will enjoy the sunny days in Halong in July
Rainfall
The average monthly rainfall is about 201 mm over an average of 15 days. It is 29 mm higher than the previous month but 64 mm lower than the next month.
Temperature
As July is in the middle of summer in Halong Bay, the average temperature is around 29 degrees Celsius. The highest temperature is 31 degrees Celsius and the lowest one is 25 degrees Celsius.
Sunshine hours
The average sunshine hours in July is seven hours a day - the second highest in the year. Although it's not a full day of sunshine, you can still enjoy funny outdoor activities.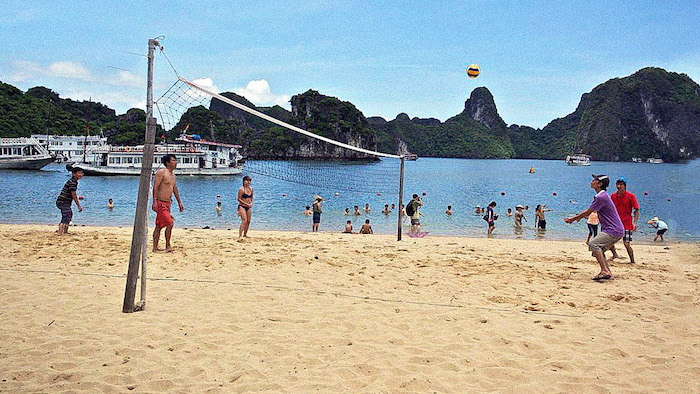 Playing volleyball in Halong Bay
Advantages and drawbacks when visiting Halong Bay in July
Advantages
The warm temperature gives visitors a great time to enjoy a cooling swim or an adventure by kayak.
July is considered to be the off-peak season in Halong Bay, so visitors can expect fewer tourists than usual and may even be able to avail of some special offers from the cruise companies.
Drawbacks
If you are not familiar and feel unforgettable with heat, Halong Bay in July is not a perfect choice because of the high temperature.
There's a higher chance of rain in the summer months, so your cruise booking could be affected by bad weather. Do not forget to check the weather forecast before you go.
What activities are suitable for the weather?
Taking a cruise trip with family is a great choice when traveling to Halong Bay in July. There are activities for the whole family to enjoy together such as kayaking, exploring caves and grottos, swimming and exploring the floating village.
What to prepare when coming to Halong Bay in July?
Because of the hot weather, you only should pack light clothes.
As swimming is the most popular activity when visiting Halong Bay in summer, do not forget to bring your swimsuit.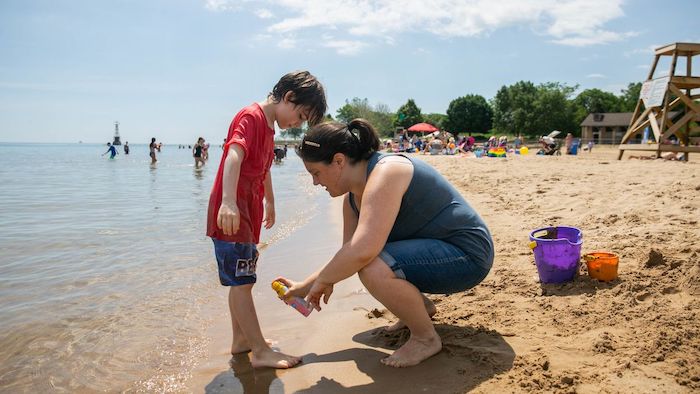 Don't forget to prepare the sunscreen when visiting Halong Bay in July
The sunlight in July is so harsh, sunscreen can help you avoid getting sunburnt.
Always check the weather forecast and keep contact with your cruise operator in case storms occur and your trip may be canceled.
Although bad weather conditions like storms or typhoons may happen, Halong Bay is still a good choice in July because of beautiful beaches and loads of interesting activities.