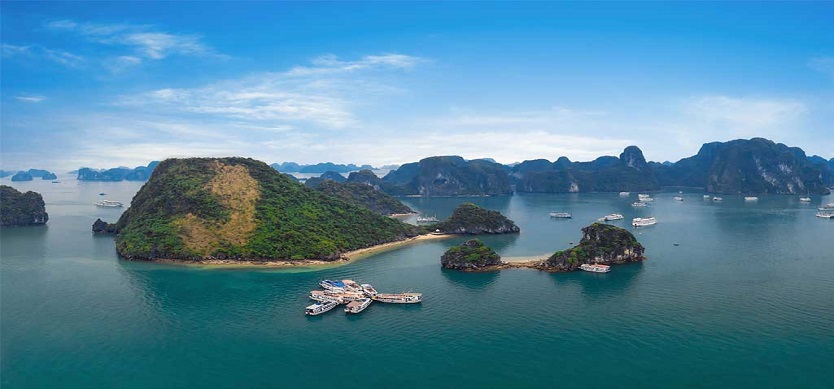 Halong Bay is one of the wonderful and attractive destinations in Vietnam with a lot of interesting things for enjoying and beautiful landscapes for admiring. Now a day, besides cruises you can see the magnificent beauty of the world's natural wonder - Halong Bay by seaplanes. Therefore, when having a chance to visit the place, you should spend the time to admire the whole beauty of Halong Bay from the sky by seaplane.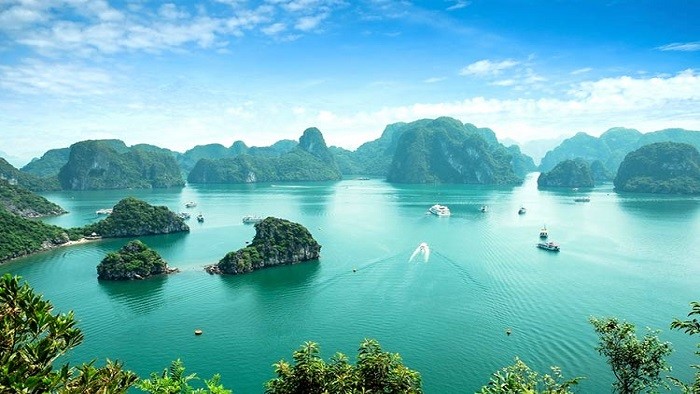 Sightseeing Halong Bay from eyes of Sea-mews
A seaplane tour only has a maximum of 12 visitors and 2 pilots so that visitors get the most beautiful views on Halong Bay. As the plane glides slowly into the ocean then flying up the sky, visitors will feel very exciting because of new experiences which can not be found on other flights. Pilots glider many rounds to tourists collect all the beautiful scenery in sight. From the seaplane looking down, the whole bay with nearly 2,000 islands appears vividly and dreamily. The blue water surrounding islands draws a water-color painting as in the fairy scene. Flight range is not high, so your check-in freely by your smartphone to keep the wonderful time on Halong Bay.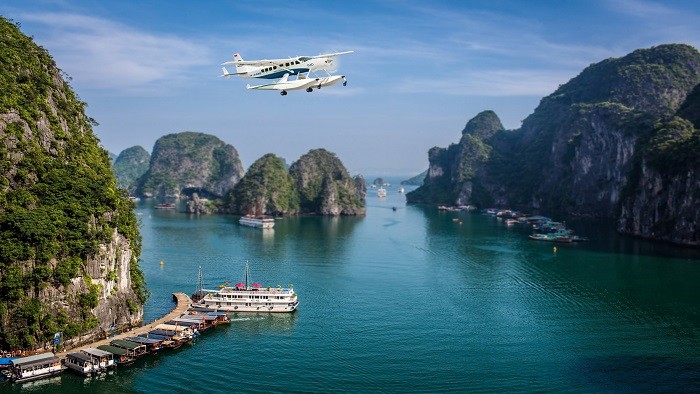 Sightseeing Halong Bay from eyes of Sea-mews
Today, in Vietnam, Hai Au Aviation company is the first private airline providing seaplanes with luxury sightseeing services. This type of business has grown significantly over the world but it is quite new in Vietnam. To have 25 minutes of sightseeing by seaplane, you have to pay from USD$100 to USD$500 depending on your itinerary.
Nearly half an hour "floating" on the sky of Halong Bay, with what you saw, experienced, you will understand why Halong Bay is the world's natural wonder. Let's come and feel with Halong Bay Tours as soon as!